Ventura County Fair Review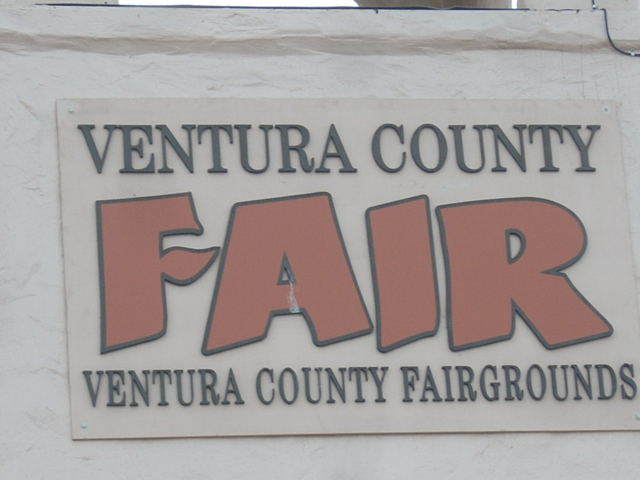 I took my first visit to the Ventura County Fair in 1997. I've been coming to the fair every year. Each year is diffrent with different memories. The first fair update was in 2005, and unfortunetly, that was the last year of the old fair. (I think.) In 2006, everything at the fair changed. Backdraft was replaced with Pole Position, the crappy flat rides like Twister were replaced with good flat rides. And while most of these things are positive, the one thing that bugs the crap out of me is the removal of the Zipper!!! Why, oh why did the best ride at the fair have to go!!!! It was so awsome!! So much fun, So exciting, So intense!!! But in 2007, the fair did improve from it's gray year in 2006. The addition of Hard Rock, and just overall greatness of the fair was back. (Although they still need the damn Zipper back immedietly.) The fair is a nice place to hang out for one day a year because it's just plain fun, even if the Zipper is absent and Pole Position is crappy. With the unlimited wristbands, it's just fun to hang out for a day. I have a good time every year and always will have a good time.

Rollercoasters

There is a link to a review of all the Rollercoasters that were at the Ventura County Fair at one point.

Backdraft Review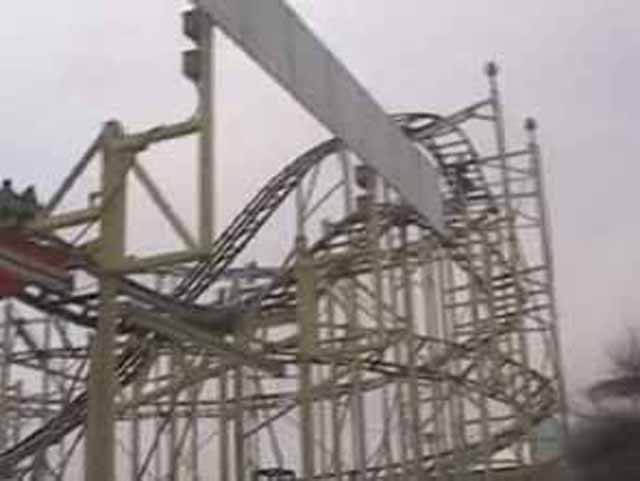 Pole Position Review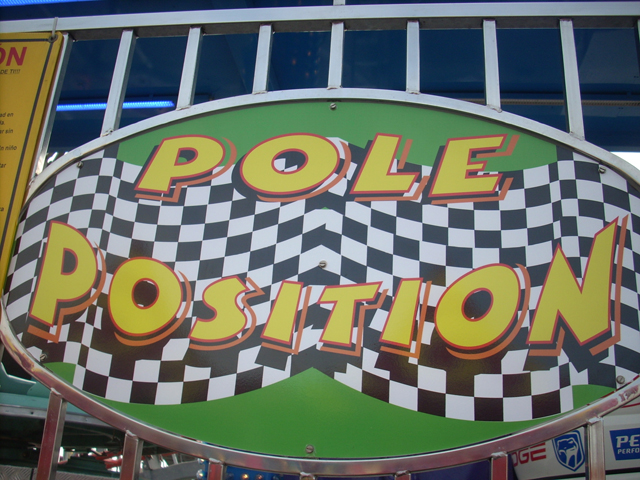 Wacky Worm Review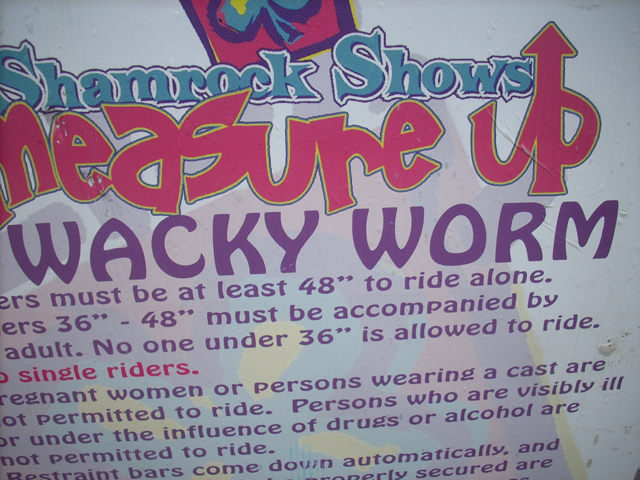 Major Flat Rides
Hard Rock Review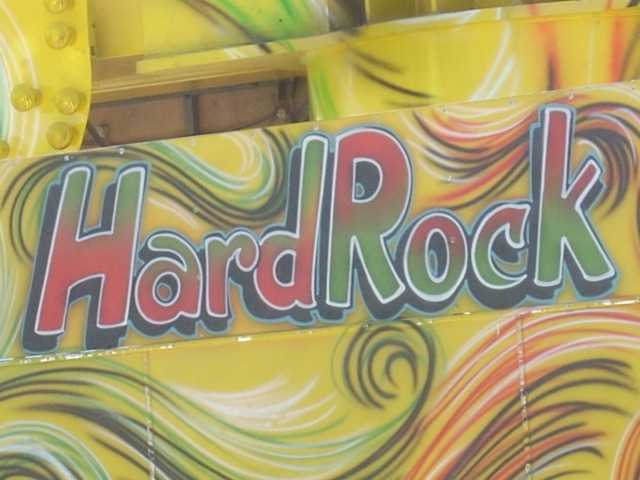 Kamakazie Review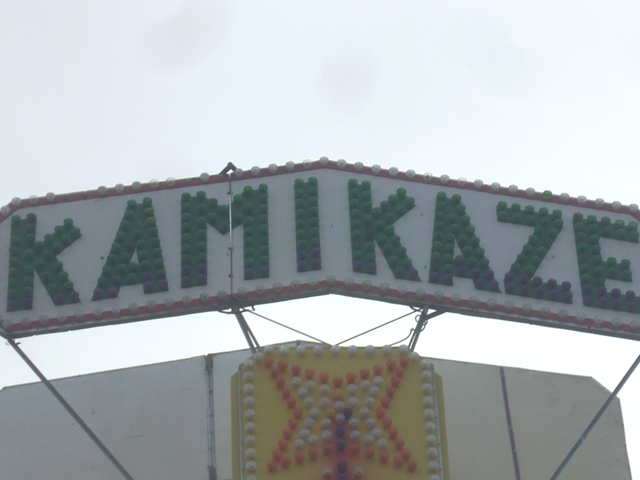 Magnum Review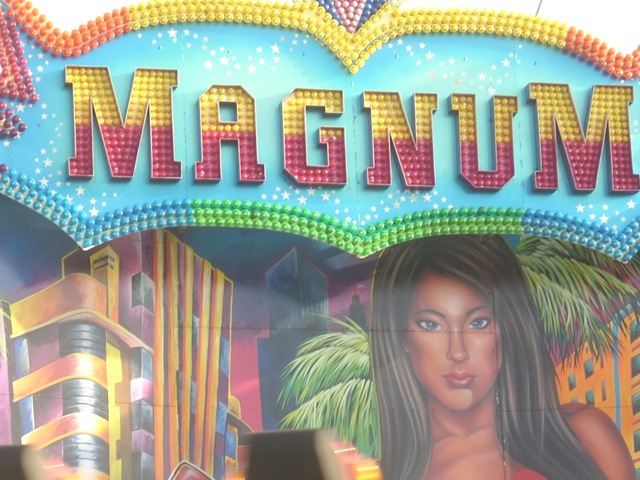 Mega Drop Review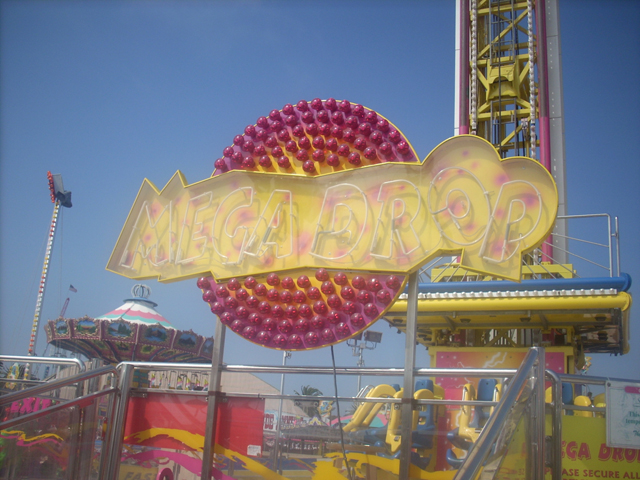 Mega Loop Review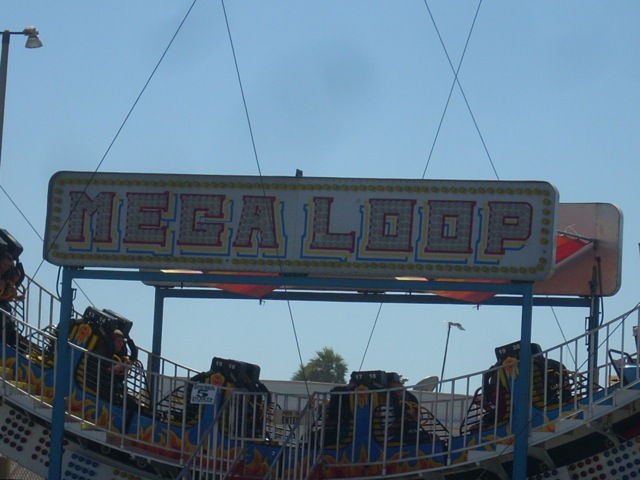 Spin Out Review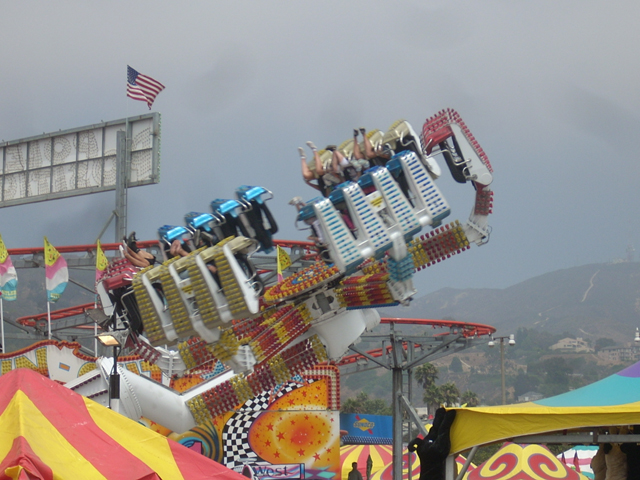 Techno Power Review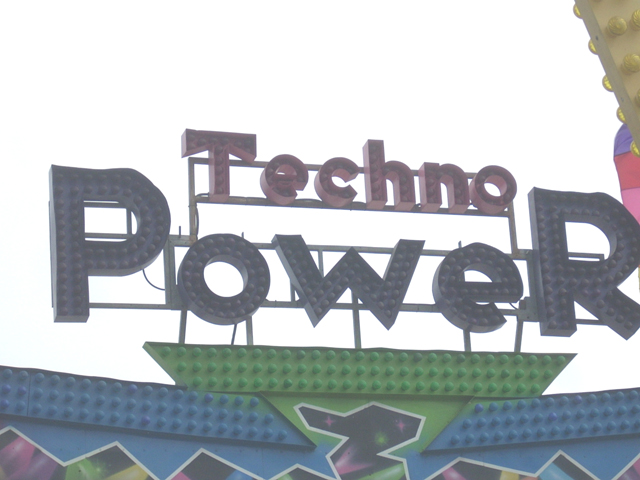 Windsurf Review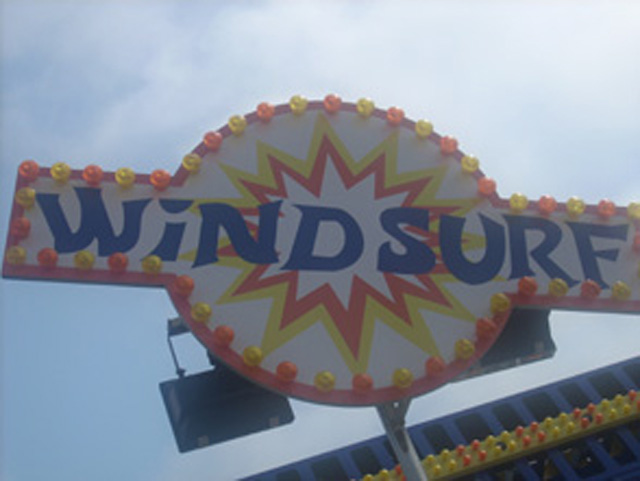 Xtreme Review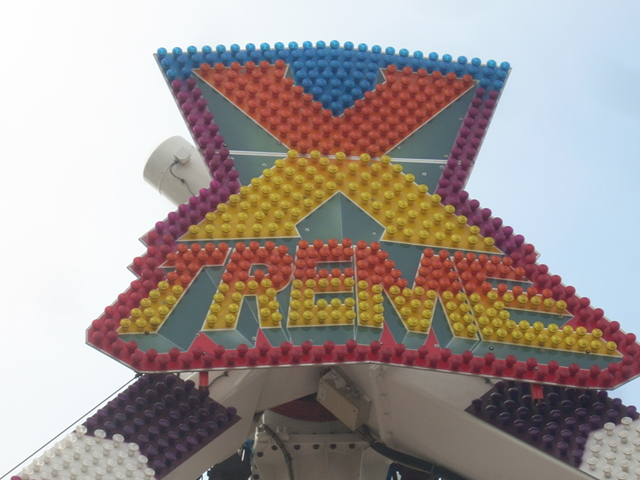 Zipper Review
Flat Rides
Here are the reviews of all the Flat Rides that were at the Ventura County Fair at one point. Well first off, you can bungee jump. Though it costs $40.00, it is a truely badass experience. And now onto the free flat rides. They have chairswings, but they require a bible to be enjoyed. So if you're not Christian, I wouldn't even bother riding them. They also have flying bobs, a couple fly aways, and a couple of houses of mirrors, and a fun house filled with bubbles. When in the House of Mirrors, there are two things you can do. You can crash into a mirror, or you can pretend to be a midget. And if you have the balls to do it, you can pretend to be a midget who is crashing into a mirror. They also have a Starship 3000, a pirate ship for Andrew, a tilt a whirl, and a Ferris Wheel. In the past, this Ferris Wheel was practicaly microscopic, but this year, it seemed to be the size of a normal ferris wheel. And they have two slides. One is the Multilane Bamboo Racer type of slide and the other is a curvy slide of death. In 2008, they had a Bubble Fun House, which was totally awsome. In 2005, you could also find the Storm. (which was basically a peice of crap) You could also ride Tornado then. (It's not a waterslide.) Or you could have ridden Twister. A Falling Star with OTSRs. Now here comes the part where I rely on memory only as these rides were at the fair back when Incrediblecoasters didn't exist. (The world was a much better place back then.) I know one year, we had a booster! I mean we literally had a skyscraper at the fair!!! I remember that was fun. (I KNOW that I rode it.) And that's all I can remember.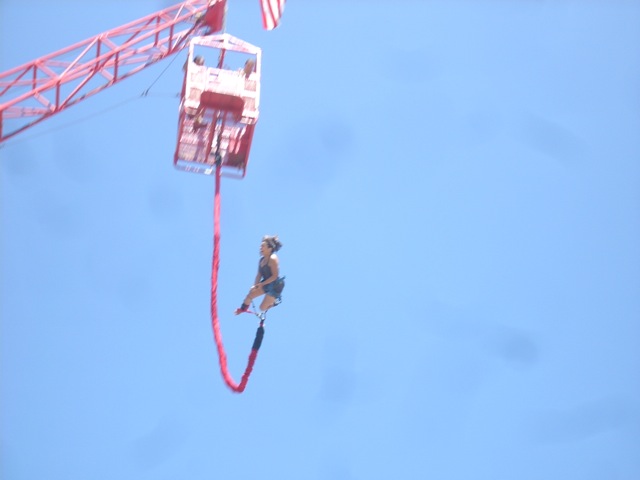 Bungee Jumping is an Awsome Experience.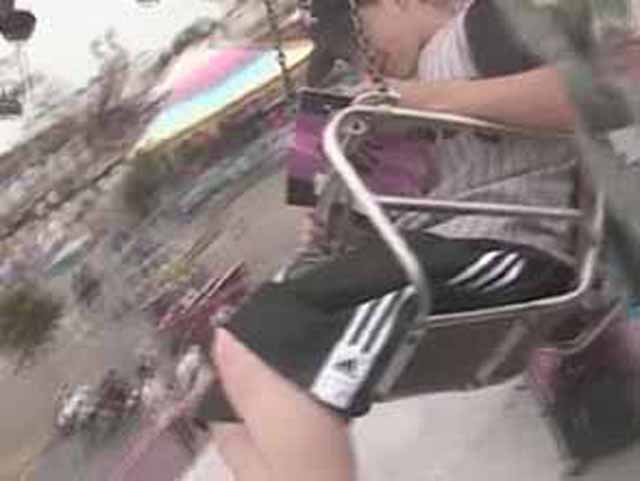 Do you notice the bible in Andrews hands?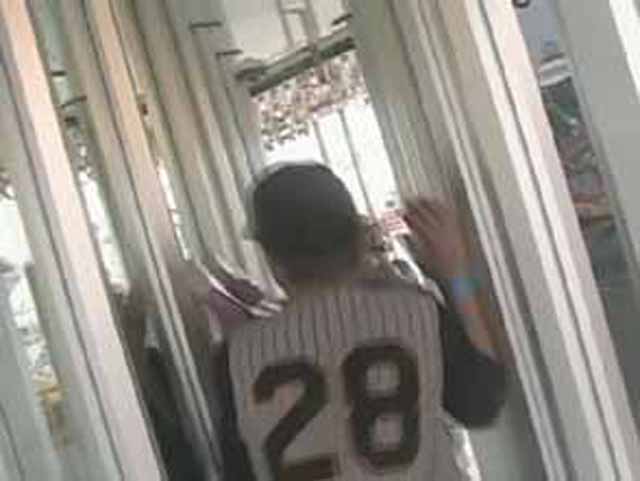 Here, you can see Andrew crash into a mirror in the House of Mirrors.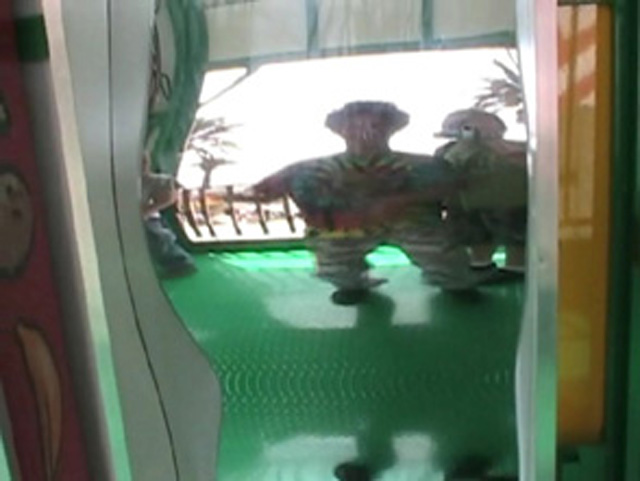 And here, you can see Cody pretending to be a midget in the House of Mirrors.
Dark Rides
Here are the reviews of all the Dark Rides at the Ventura County Fair. However, you should know that good dark rides require high quality anamatronics and high maintainence. Well, you should know that a county fair can't afford high quality anamatronics or have the time to take care of a Disney type of dark ride, so yep. This is going to be crap. Zombie may be the pointless peice of s**t of all time. You go in a tunnel, which you can tell was made in an hour, the only thing they have is a few red lights that flash and a guy with a frankenstien glove at the end to scare you. I highly recommend you skip this if you're at the fair. ESPECIALLY IF YOU ARE USING TICKETS!!! THIS RIDE IS 6 TICKETS!!!!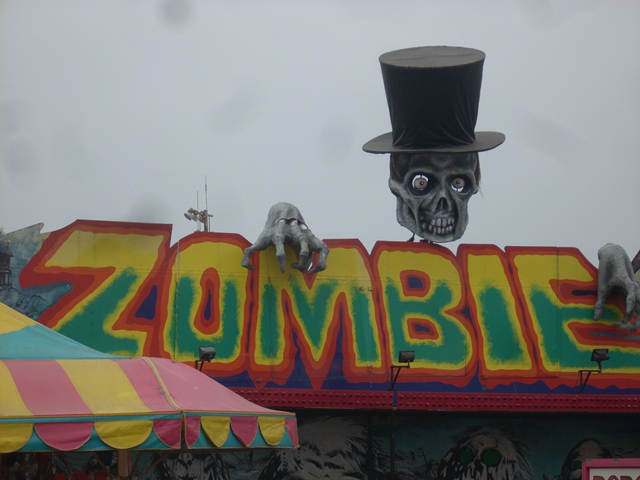 Click here if you dare to see just how s**tty Zombie is.
Dining
Here are the reviews of all the Food Stands at the Ventura County Fair. At the Ventura County Fair, you can find just about all sorts of typical greasy fair foods. Hamburgers, Hot Dogs, Pizza, Churros, Cotton Candy, Deep Fried Crap, We've got it all. However, I don't eat that much at the fair, so there's not too much I can say about it. However, there is one stand I can commemnt on. They have a Pinks Hot Dog Stand, and after hearing about how great it was on the Travel Channel, I decided to go get one for myself. I found the hot dog to be quite tasty and good enough to give Nathan's a run for their money. However,like everything that is ever broadcast on the Travel Channel, it is highly overrated. I'd still recommend Pinks to get a fantastic Chilli Dog though. But perhaps the wierdest thing I saw at the fair this year had to have been the Chocolate Covered Bacon. When I first heard of it, I thought it would be disgusting, though it ended up tasting like a candy bar. I still believe whoever thought of this tasty creation has a f**ked up mind though.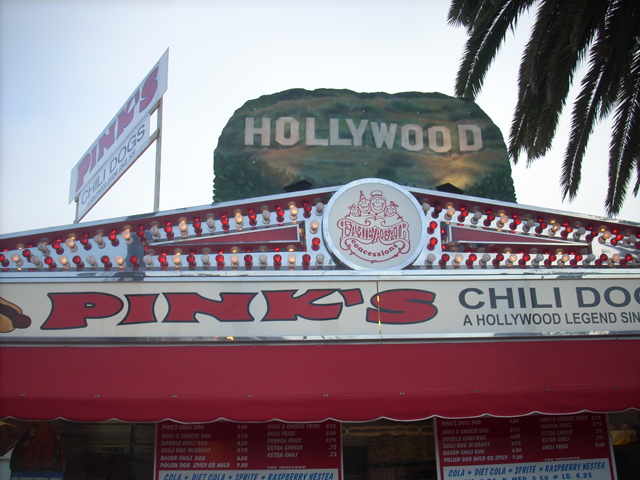 They serve damn good Chilli Dogs here. Hopefully, they will stay at the Fair.
And here you can see the Chocolate Covered Bacon.
Theming and Other Attractions
Here are the reviews of all the other stuff at the Ventura County Fair. Well the fair doesn't have a single bit of theming. But it does have other stuff to do. Usually it has concerts at night. But during the day, there's lots to do. You can get a bible, look at whatever they're displaying in the display center, blow bigass bubbles, see some animals, watch your doughnuts being made, or in true fair spirit, play crappy carney games. They also have racecar shows at night, those are cool.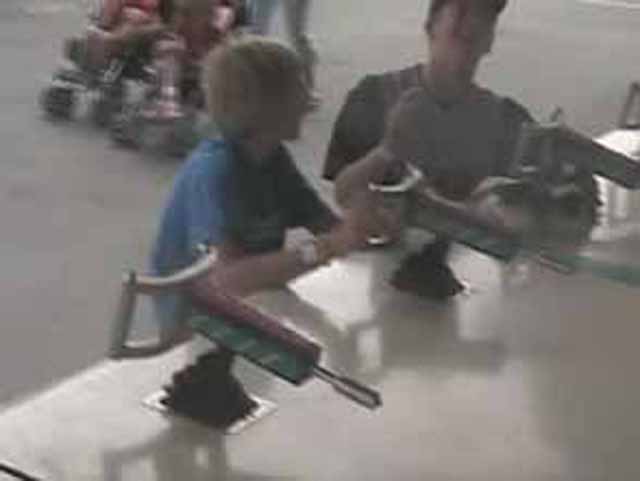 Here's Andrew and I playing some crappy carney game.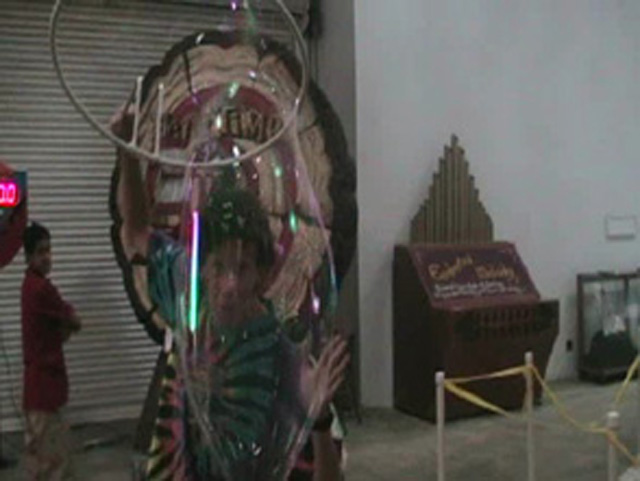 And here is Cody blowing those bigass bubbles.
In Conclusion
The Ventura County Fair is a fun place to visit. Of course, there are much better fairs out there, so don't be expecting the greatest thing ever. And it has it's flaws, like it's recent lack of Zipper. But hey, it's not ghetto!

Tips

*Go on a wristband day if you care about getting on rides. It will QUICKLY pay off!!!

*Go on Dollar Day if you don't care about getting on rides.

*Have Fun!!!

Location

Ventura, California, USA

Last Day Visited

August 12th, 2009

You can find videos of the Ventura County Fair in Volume 1, Volume 2, Volume 3, and Volume 4.

Here's a link to the parks website.

Home