Victorian Gardens Review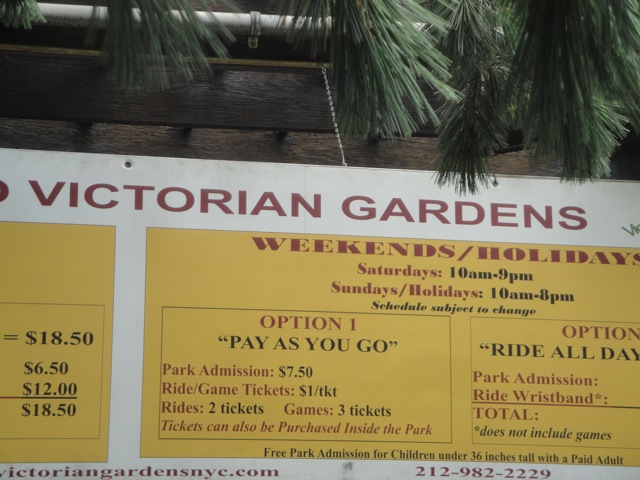 Victorian Gardens is a total credit whoring place. The park is so tiny that it not only completely dissapears for the winter, but it also is located not just inside a major city, but inside a park within a major city. Yep. Victoria Gardens is right in Central Park in New York City. It's not even in the center, it's just scattered off to the side. I honestly don't know if many NYC locals know about this place. But really, why would they? This place seems designed for parents of small children. I don't think I saw a single adult ride. I mean, they have nothing. NOTHING!!!! On the one hand, it's got a nice setting cause...yeah. It's Central Park. It's very pleasent to look at and hang out in Central Park. But just like everything in NYC, the credit whoring is also overpriced with a general park admission as well as tickets to ride each ride. That's just...ugh. Just get your damn credit. I'm too pissed at the prices.
Rollercoasters
There is a link to a review of all the Rollercoasters at Victorian Gardens.
Kiddy Coasters
Mini Mouse Review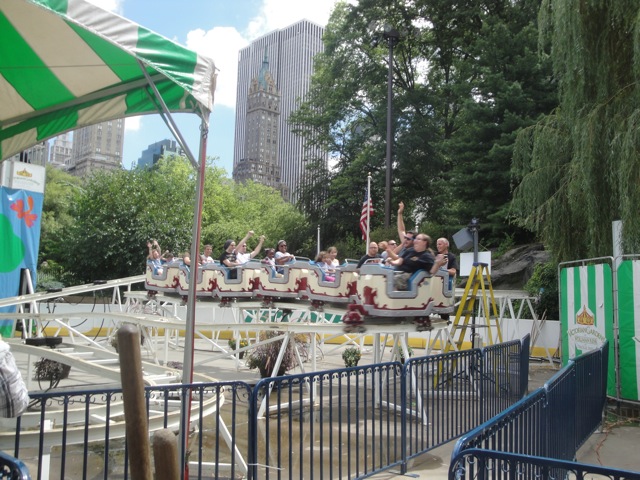 Flat Rides
Now I didn't ride any flat rides at Victoria Gardens. I just came for credit whoring. But the only flat rides at Victorian Gardens would be kiddy flats, which aren't anything special.
Water Rides
Victoria Gardens currently has no water rides.
Dining
Not only did I did not eat at Victorian Gardens, but I don't even think they sell food. Maybe there's something, but I honestly wouldn't be surprised if there wasn't anything. Just get some NYC Street Food, it's really good.
Theming and Other Attractions
Here are the reviews of all the other stuff at Victorian Gardens. Well, there's technically no theming since it's just a carnival, it does have a really nice setting considering how it's in Central Park. But you can get an even better sense of Central Park by just being in Central Park and not hanging out in this credit whoring stop. And I honestly don't think there's anything else to this park. It's just kiddy flats and the Mini Mouse.
In Conclusion
Victorian Gardens is nothing more than a credit whore stop to most coaster enthusiasts. And not only is this just for a credit, it's an expensive credit to get with both admission to the park to pay as well as the tickets to get on the damn ride. If you are still determined to get that credit, then this is really for you. Cause yeah. That's all there is here. So once you get your credit, just get out and find something cool to do. After all, you are in New York City.

Enthusiast FAQs.

*Are there kiddy coaster restrictions? - If you couldn't ride the kiddy coaster here, I would not be reviewing the place.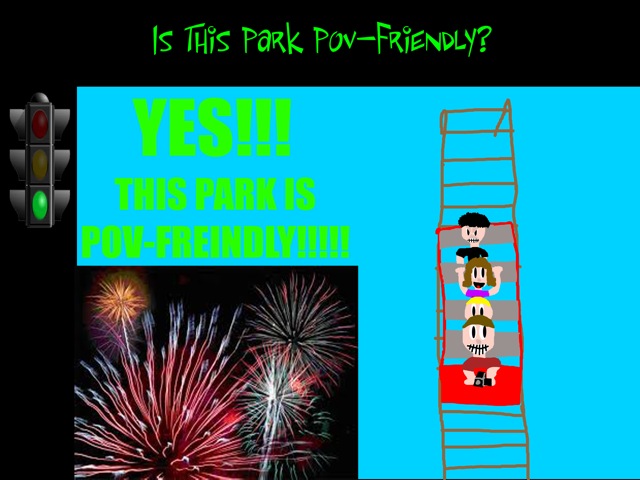 Tips
*Try to not look so ashamed doing your credit whoring.

*Have Fun!!!

Theme Park Category:

Credit Whoring

Location

New York City, New York, USA

Last Day Visited

July 27, 2011

Video

There will NEVER be a Victorian Gardens Video.

Complete Update List

2011

TPR's Northeast Trip

Here's a link to the parks website.

Home