SFHH/SFMM 09
Ok, so today was the one day where we go to Six Flags Hurricane Harbor to go check out all the awsome slides they have there.
And this day would have never been possible if it wern't for this magic coupon. Three cheers for the coupon!
Instead of turning left into Magic Mtn like we always do, today we're turning right into Hurricane Harbor.
Ok Six Flags, Time to be honest here. You did a terrible job repainting the play area. That yellow is ugly as hell and really hurts my eyes. It's almost as ugly as Thunderhawk back when it was @ Geauga Lake.
Ok. The play area wasn't the only thing that recieved a fresh coat of paint.
Lost Temple Rapids also ended up getting a new coat of paint and unlike the play area, it actually looks nice.
"I see random crap over there. I WANT IT!!!! I WANT IT!!!!!!"
"SO CLOSE!!!! SO CLOSE TO THAT RANDOM CRAP!!!!!!!!"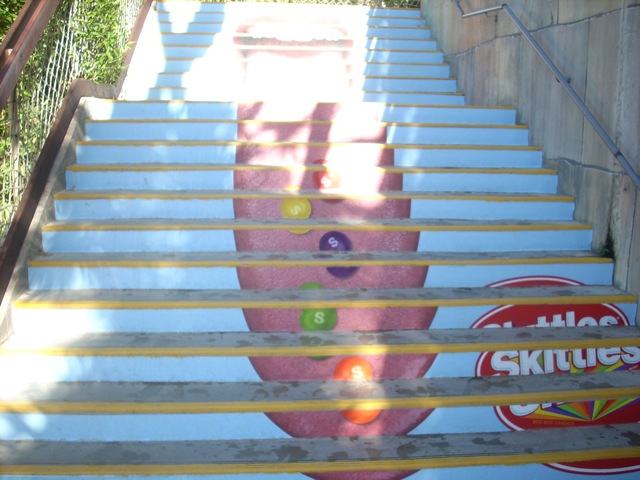 While Magic Mtn has the M&M Staircase, Hurricane Harbor has this Skittles Staircase. Complete with a tounge to lick the crap off your feet while you walk up the stairs.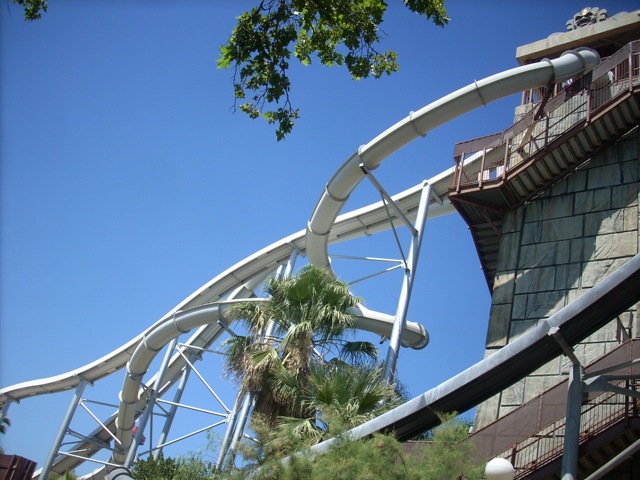 Here you can see that Taboo Tower has not one, but three awsome slides. Well, they're not Wild Rivers awsome, but we had fun on them.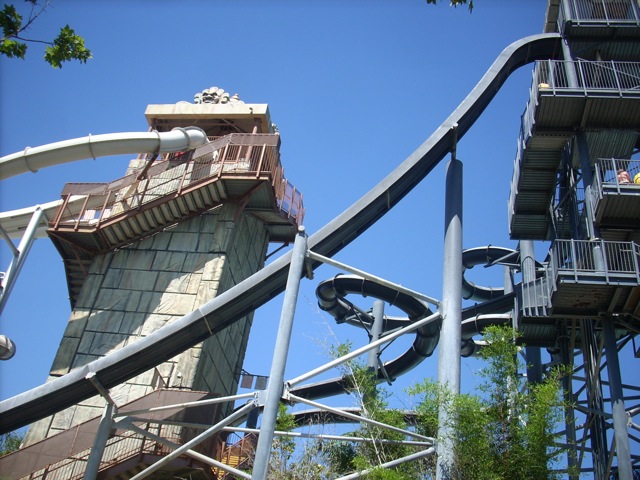 And now for the star attraction of the park. The one slide that has people staring at you when you go down, Venom Drop.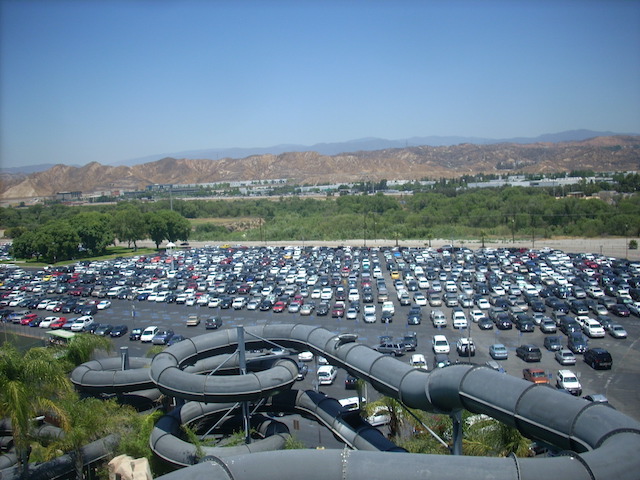 What are all these cars doing here!? Shoo!! Get out of here!! Go to the Staples Center for Michael Jackson's Funeral!!! Just Go away!!!!!! (It actually wasn't actually that crowded.)
Good Bye Six Flags Hurricane Harbor. See you next year.
I HATE this intersection. I hate it with all my heart. If there is a street intersection hell, then this intersection will go there when it gets destroyed.
"Hi! Cody Kempama here!! Tired of the same old boring milkshakes at McDonalds? Well come on down to Wendys where you can get a Frosty. It is twice as creamy as a regular McDonalds Milkshake and is more delicous than anything you've ever seen before. It will BLOW YOUR MIND!!!!!!!!!!!But wait, order now and you can get a free Baconator Combo with your Frosty!!! That's a $10.00 value for only $1.99!!!!!!!! So what are you waiting for, Go down to Wendys and get your Frosty now. I'm Cody Kempama and I'm passing this great deal onto YOU!!!!!!!!!!!!!!!!!!!!!!!!!!!!!!!"
Ok. The Hurricane Harbor fun is now over. Time to go back to the same old Magic Mountain routine. And since Superman was going quite high today, we went straight up the mountain to go ride it.
Ok. I can't fool myself. I miss the water in Hurricane Harbor. And since I can't go back there, I might as well get on a water ride.
I smell a big steaming pile of bulls**t.
Yep. I was right. Incrediblecoasters 1. Sign 0.
And now it's time to ride everyone's favorite Stand Up coaster in Southern California, Riddlers Revenge.
You may have the speed, the height, the forces, the inversions, and the records Riddlers, but you still need some of that sweet ejector air Cobra has.
Welcome to Action Theater. Where you will be seeing Matt Hoffman's Daredevil Show.
Here's the view from Action Theater.
And here you can see the show in action.
Skateboarding Dude must have had a bad day.
And we'll end this update by showing this creepy star waddle around the park.
Home