Busch Gardens Tampa Review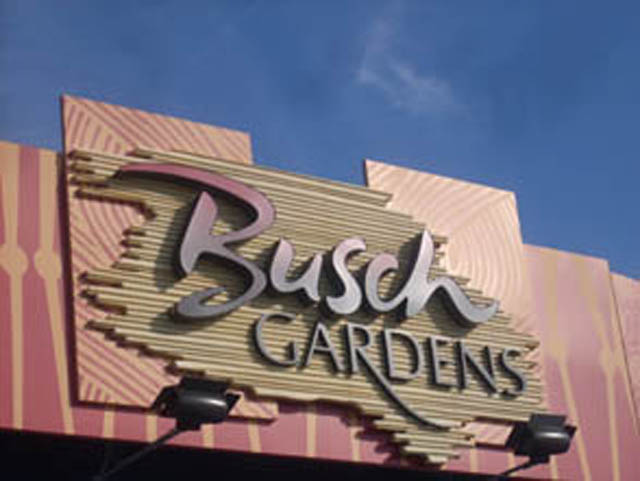 Busch Gardens Tampa is a fantastic park to visit as not only are their coasters really badass, but the park is also really well themed and is really nice. So even if you don't like the big rollercoasters like Kumba and Montu, you can still have a great time. The park is also a zoo as there are many animals around the park. As well as that, there are many flat rides, water rides, and other general rides for everyone to do. In fact, when I was there, they were constructing a new area called Jungala. And that was over 10 years ago! They've also added several new coasters, such as Cheetah Hunt, Falcons Fury, Tigris, and Iron Gwazi since my last visit. Which....all look really good. Especially Iron Gwazi *drool*. The staff were very friendly when I was there, the operations were good for the most part, and you never feel that the park is cramped. Just walking around Busch Gardens Africa is a good workout. Since I last visited (which was way too long ago), Busch was bought out by InBev and they sold the Busch Parks to Blackstone. I personally am glad that the parks are now with Blackstone as I highly doubt InBev had any intrest in the parks at all and Blackstone is doing a good job retaining all the quality that is found in a Busch Park. In fact, the only thing that changed is that you can't get free beer samples anymore. If you are ever taking a trip to Orlando, I would HIGHLY recommend going out of the way to get to Busch Gardens Tampa. It is totally worth it.
Rollercoasters
There is a link to a review of all the Rollercoasters at Busch Gardens Tampa.
(Please keep in mind that there's no reviews of Sand Serpant, Cheetah Hunt, Cobra's Curse, Tigiris, or Iron Gwazi as I either too lazy to ride it or it didn't exist during my last visit).
Top Coasters
Kumba Review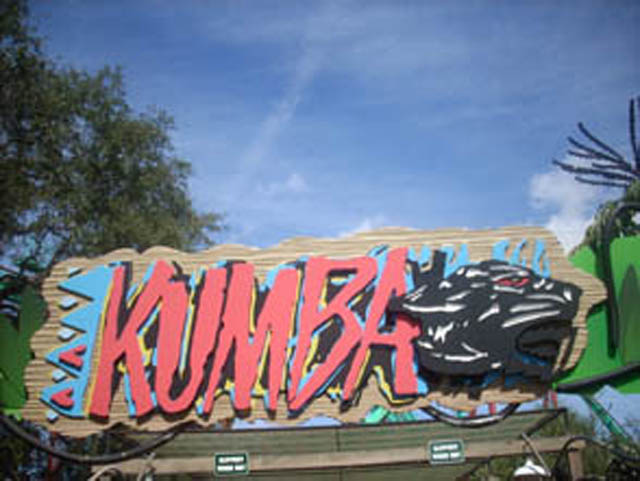 Montu Review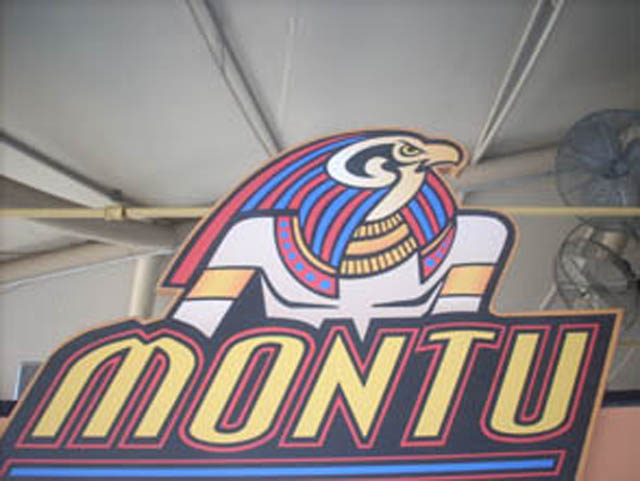 Sheikra Review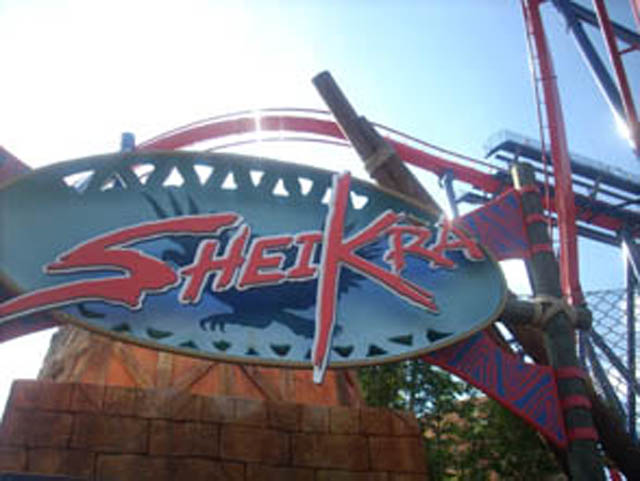 Decent Coasters
Scorpion Review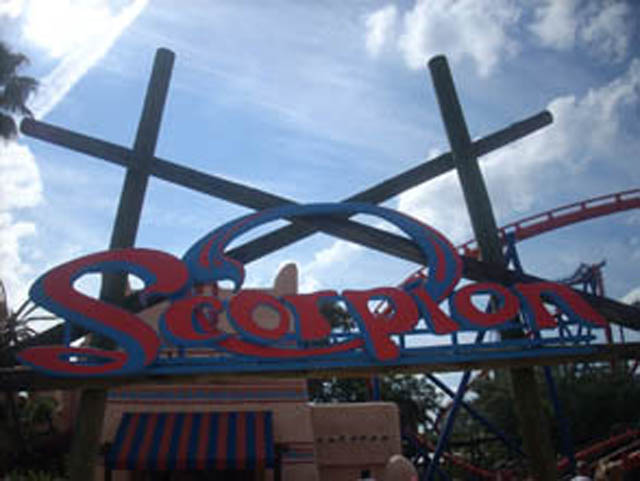 Past Coasters
Gwazi Review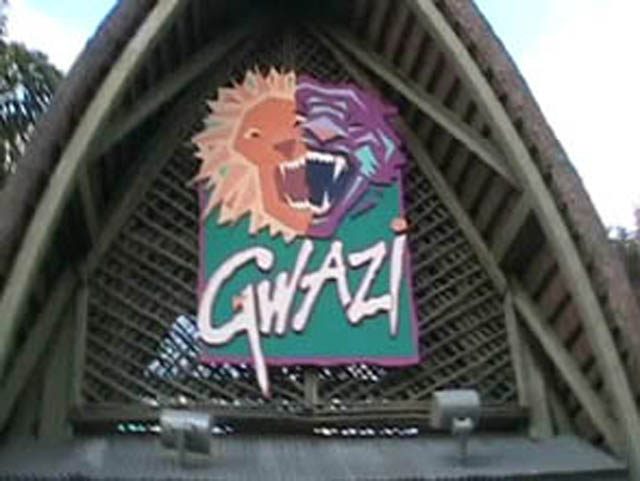 Flat Rides
During my visit to Busch Gardens Tampa, I did not ride very many flat rides. The only flat ride I rode during my visit to Busch Gardens Tampa was Phoinex. And let me tell you this, THIS RIDE SUCKS!!! Phoinex is one of those looping pirate ships. But let me tell you a little something about the Phoinex Model. It brings EXCRUTIATING PAIN on your balls!! (It's MUCH worse than any Top Spin). And if you manage to spare your balls, then it'll just hurt your chest. You can't win on this ride. Besides, if I wanted to go on a good inverting ride, I'll go on the feet dangling Model they have at Six Flags Discovory Kingdom and at Kennywood. That's unfortunetly, the only flat ride I rode at Busch Gardens Tampa. However, since my last visit, they added a certain ride that even though it didn't exist when I last visited, I can't not talk about it. Falcon's Fury. This is the parks drop tower, and it's...an intersting drop tower. It's a vertical drop tower. Meaning that this ride just flat out tilts you 90 degrees, and then drops you. And considering how much I love the tilting drop towers such as Acrophobia @ Six Flags Over Georgia and High Fall @ Movie Park Germany, just flat out tilting you 90 degrees is...HOLY SH*T!!! I can't wait to ride this when I go back. *Sigh* Back to the parks other flat rides. They've got some sort of weird flat ride called Sandstorm that I think is like a scrambler in the air. But whatever it is, Cody claims that it's an awesome ride. One of the rides that opened up in Jungala was a super frog hopper, and those are usually cool. While Busch Gardens Tampa lacks in the flat ride department, it's no big deal. Most parks lack in the flat ride departmemt.

Dark Rides

Busch Gardens Tampa has an interesting dark ride collection. Too bad I never rode any of their dark rides (I was really lazy that day). Their best dark ride was Rhino Ralley. Basically, it started out in a jeep and see a bunch of animals. It then jad a section where it turned into a boat ride and went down a river, but yeah. They got rid of Rhino Ralley because...I dunno. It apparently was a maintenence nightmare. They've also got a 4D Show called Pirate 4D Adventure. I never saw it, so I don't know much about it. But Cody claimed that it was pretty funny.
Water Rides
While I never rode any water rides at Busch Gardens Tampa, I did see them in action. They've got a log ride called Stanley Falls. From viewing it, it seems like an ordinary log flume. But at least you'd be on an ordinary log flume with an awesome view and setting. They've also got a river rapids ride called Congo River Rapids. When I was there, it wasn't even open, so I wouldn't have been able to ride it, even if I wanted to. And that's all the water rides at Busch Gardens Tampa. Sounds like enough to cool one off from the hot Florida Sun.

Water Park

Yep. Busch Gardens Tampa does have a water park. Now technically, this water park is not actually a part of Busch Gardens Tampa. It's got seperate admission and is really just across the street. But come on. Its associated with Busch Gardens Tampa and its just across the street. I never visited the park as I'm not even sure if it was open as I visited in November. It seems like a decent water park. But, yeah. Compared to the other stuff in Florida like Volcania, Aquatica, and the Disney Water Parks, nothing special. Check it out and see for yourself if this is cool or not.
Dining
From my experiences, I'll tell you this about the food at Busch Gardens Tampa. It is f*cking awesome! While BGT has many resteraunts to eat at, the one that I ate at was the Zambia Smokehouse over by Sheikra. I can tell you that they have fantastic ribs as well as other awesome food. It's not the typical amusement park crap you find at most amusement parks. And I'm sure their other resteraunts have fantastic food as well.
Theming and Other Attractions
Here are the reviews of all the other stuff at Busch Gardens Tampa. Well first off, the park is LOADED with theming. Every area in the park is well themed and they don't have any dry spots. As for other attractions, the park doubles as a zoo. So you can see all sorts of animals while at the park. They have this one attraction called Edge of Africa where you can visit many animal exibits. At the Jambo Junction, you can feed the animals and interact with them. They have some bird gardens, a place to get up close look with monkeys and chimpanzees. Even their new area Jungala is filled with animals. As well as Animals, Jungala also includes some rope bridges, nets, and even a zipline. And of course, the frog hopper. As well as all this stuff with animals, there are many shows at Busch Gardens Tampa which I'm assuming are of very good quality and are very entertaining. So as you can tell, there is alot to do at Busch Gardens Tampa.
In Conclusion
Busch Gardens Tampa is a completely awesome theme park to visit. Not only do they have some completely awesome rollercoasters, but they lots of oppertunities to get close with animals, and just overall have an awesome time. There's just so much you can do at Busch Gardens Tampa. You can get your thrill fix on Kumba or Montu, get up close with some animals, eat some really good food, or just sit down and enjoy all that the park has to offer. No matter what, you will not have a bad day at Busch Gardens Tampa. I loved my visit in 2007 and would love to go back in a heartbeat. With all the stuff they've added and how long it's been, I am SERIOUSLY overdue to return.

Enthusiast FAQs.

*Are there kiddy coaster restrictions? - Unknown as Busch Gardens Tampa didn't have a kiddy coaster when I went.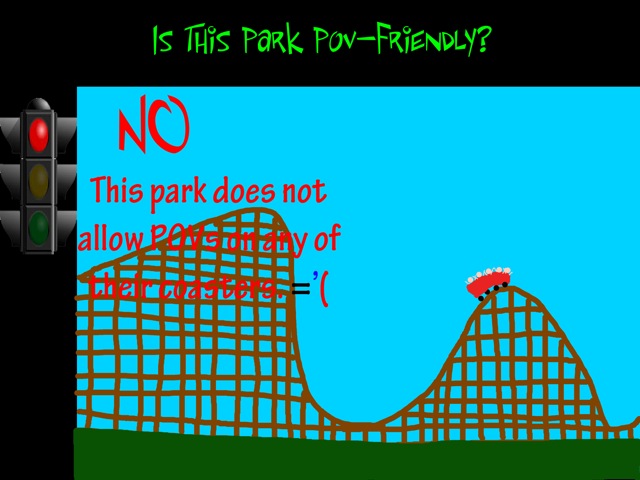 Tips
*Get a park map as Busch Gardens Tampa is not an easy park to navigate.

*Wear pants or shorts with zippered pockets to avoid getting a locker each time you ride one of the coasters.

*Go in the Offseason to avoid crowds.

*Have Fun!

Location

Tampa, Florida, USA

Theme Park Category:

Animal Park

Last Day Visited

November 19, 2007

Video

My official Busch Gardens Tampa Video

Complete Update List

2007

Thanksgiving in Florida

Here's a link to the parks website.

Home