Valleyfair Review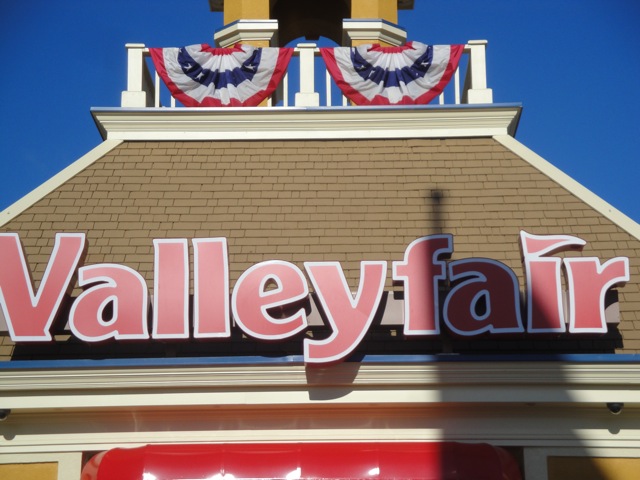 Valleyfair may not seem like the best Cedar Fair park ever, but it's a really fun and underrated park. Now as a little fun fact, Valleyfair is one of the first Cedar Fair parks they ever created. In fact, Valleyfair puts the Fair in Cedar Fair (with Cedar Point obviously being the Cedar). Now from the outside, Valleyfair just seems once again, like your typical Cedar Fair Park. It's got your typical concrete, your typical trash cans, your typical Snoopy, your typical roller coasters. Morgan Hyper, Arrow Corkscrew, Intamin Impulse. I've seen these before. But for some reason, Valleyfair managed to keep some of its own charm. I'm not even sure what about the park I like so much. I just really like it. Renegade may be awesome, but none of the other coasters stand out. It just has this atmosphere to it. There's just something about everything that screams "You're at Valleyfair!!!" Everything just seems so fun. I'd say the staff played a big role as everyone was really friendly and the park really welcomed us. But even outside of TPR, everyone just seemed really nice. And of course, there's the awesomeness of Renegade at night. Freaking Incredible. Definetly make sure you check out Valleyfair if you're ever in the Minneapolis area. It's got quite some charm and is just a fantastic park to visit. =)
Rollercoasters
There is a link to a review of all the Rollercoasters at Valleyfair.
Top Coasters
Renegade Review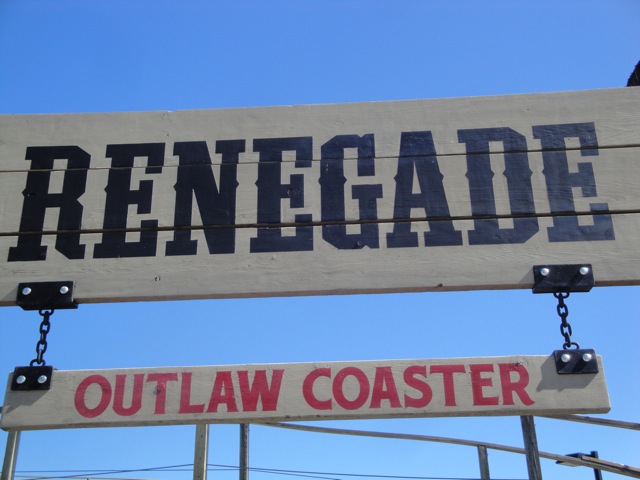 Fun Coasters
Steel Venom Review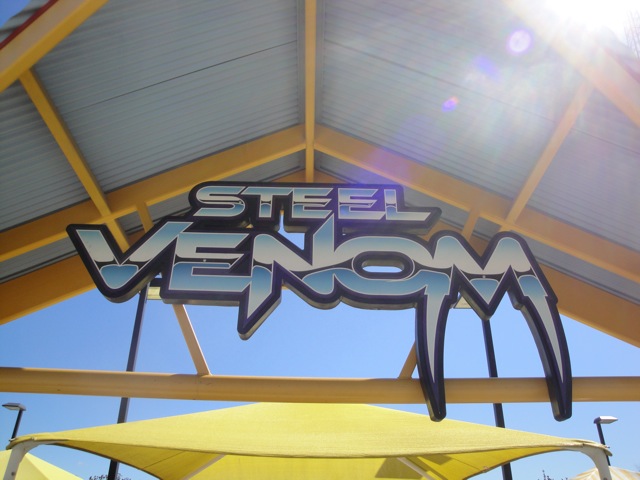 Wild Thing Review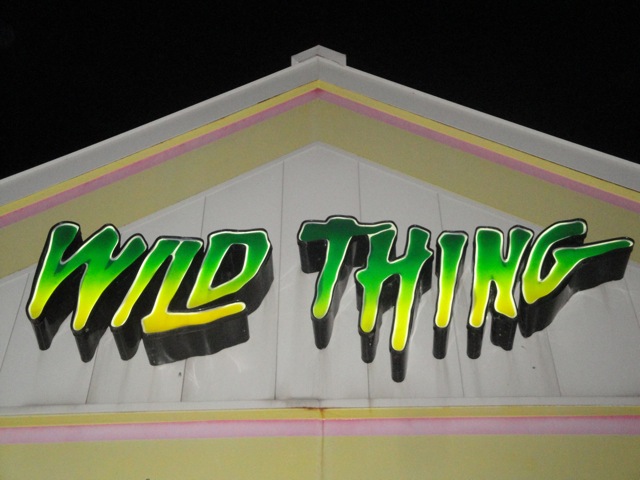 Decent Coasters
Corkscrew Review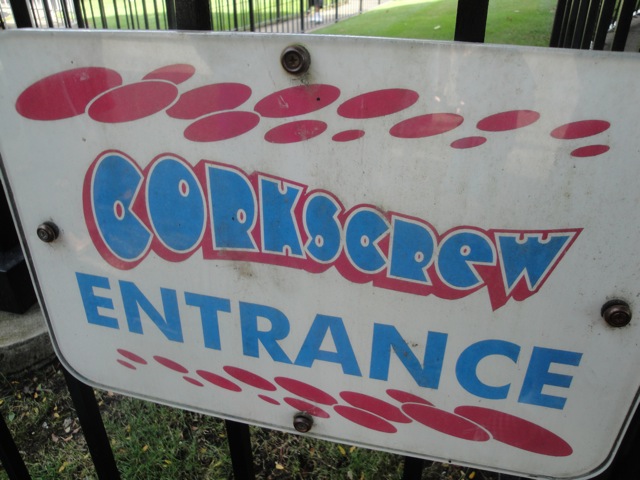 Excalibur Review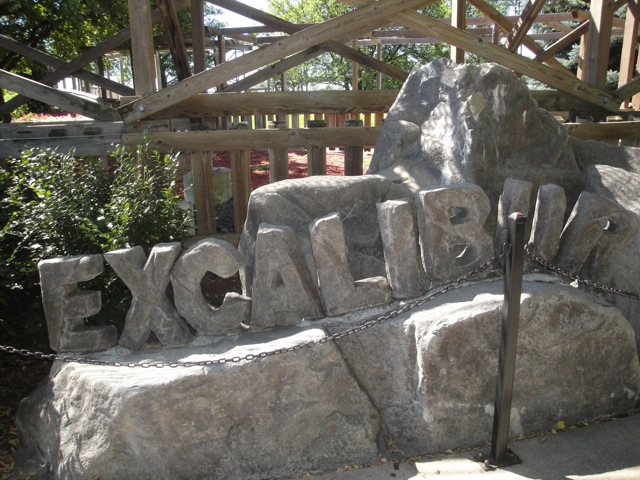 High Roller Review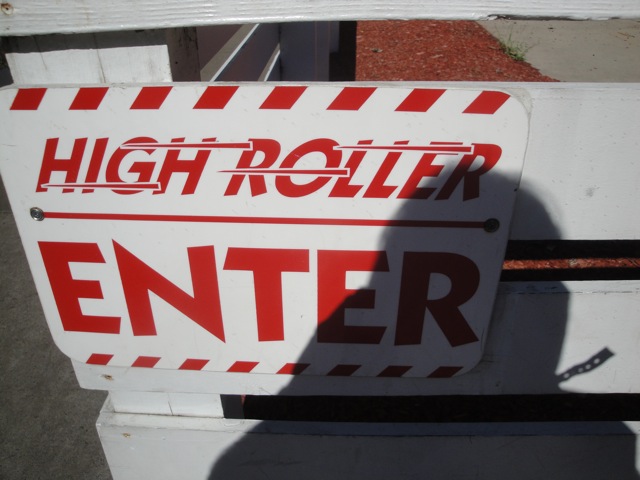 Family Coasters
Spinning Dragons Review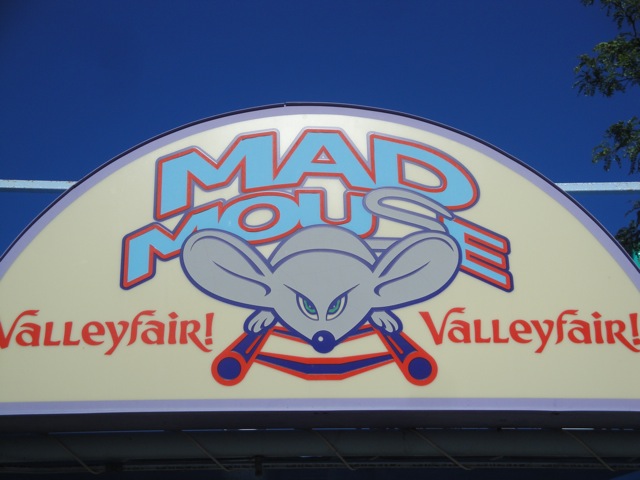 Flat Rides
Here are the reviews of all the Flat Rides at Valleyfair. Well first off, lets start off with the best flat ride of theirs that I rode. Xtreme Swing. This is just your typical Screaming Swing. Nothing special or fancy. But hey. Its a Screamin Swing. And these flat rides, really do pack a punch. They're just so fun. And they do have decent capacity for a flat ride, so definetly give it a spin. And back when I last visited Valleyfair, They had a Chaos, which are getting rarer and rarer by the day. They were rare back in 2010 when I rode it, and now they're even more rare since Valleyfair joined the extinction club and got rid of their Chaos =(. Their Tilt a Whirl was a lot of fun and ran a decent program, though what really made it incredible was Neil getting nautious. That was freaking hilariois. Oh, and the Phoinex clone they have here, HORRIBLE!!!!!!! And those are the flat rides that I rode at Valleyfair. They also have a fairly large S&S Space Shot/Drop Tower, a Hump Disko, a top spin, an enterprise, a wipeout, a himilaya, a monster, a scrambler, some chairswings, bumper cars, a ferris wheel, a carousel, a rocking tug, and a train.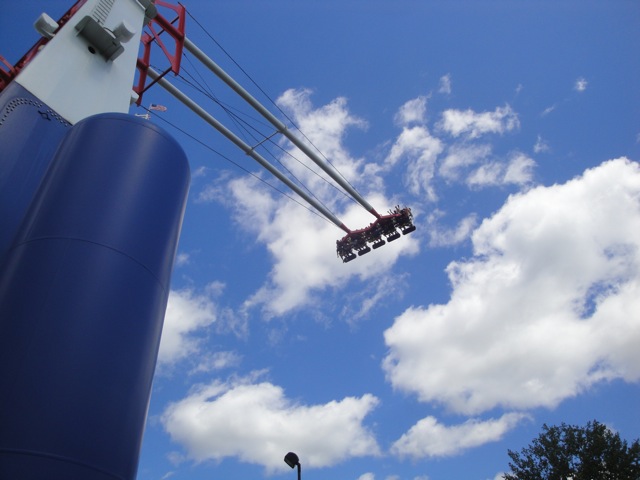 Screaming Swings are always fun.
Water Rides
I did manage to ride Valleyfairs Rapids Ride, Thunder Canyon. I may have hit this on an off day, but this rapids ride surprisingly didn't get us wet at all. Seriously, I think we got one splash on the entire ride. So if you're hoping to get soaking wet, this doesn't seem like the right ride for you. But hey, we probably just got lucky/unlucky in the fact that we never got wet. They also have a shoot the chutes ride that while I never rode, must get you SOAKING WET considering the fact that I nearly got wet just from standing near it!! I wasn't even on the bridge!!! I was far away on the sidewalk!!!! And then, they have a crappy waterslide that I guess looks Ok. There's also a water park next door if you're really crazy for them.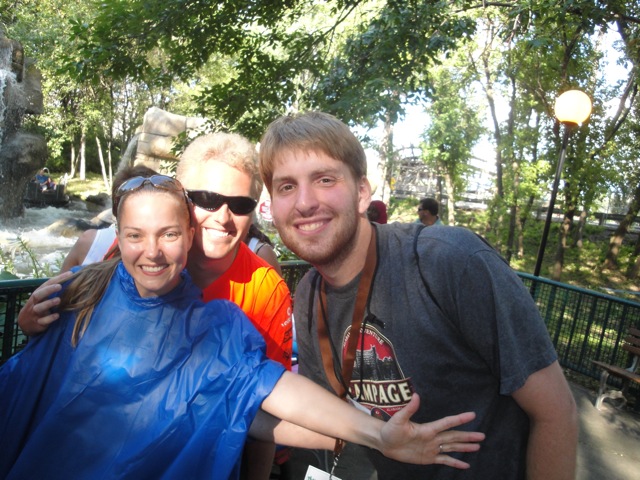 Hey Jackie!! You don't need that poncho!!! =)
Water Park
And then there's their water park. I can't judge since I never visited it, but I'm pretty sure that it's a seperate admission, so you'll have to fork out some extra money if you wanna visit the water park.
Dining
Valleyfair decided to really treat us well and for lunch, we decided to have a Tex-Mex BBQ for lunch. It was really nice in both the fact that it seemed like good quality food, and the fact that it was just so different from what most amusement parks tend to serve us. I'm not sure if they have any Tex-Mex in the park for regular guests, but I really enjoyed the Tex-Mex that they served to us, and of course, the entertainment was awesome as well. =)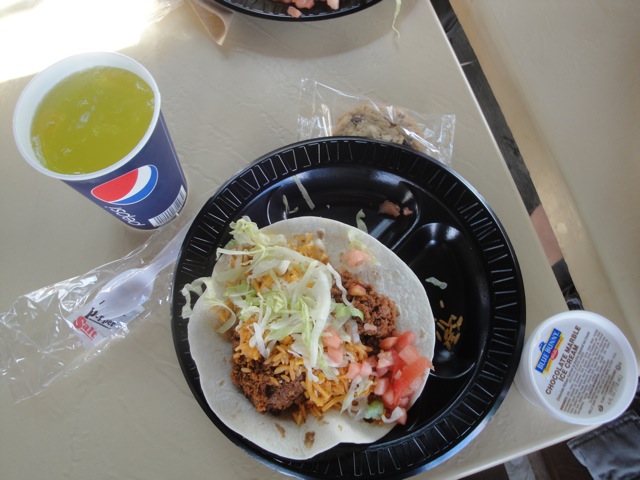 Mmm. Tex Mex. =)
Theming and Other Attractions
Here are the reviews of all the other stuff at Valleyfair. Now as for theming, they have absolutely none at Valleyfair. This place has no theming at all!!! Its nice and all, but yeah. There's no theming. There are some other fun things to do at Valleyfair. I'm not sure what all they have for other attractions, but I'm sure they have plenty of other things to do that you can find if you look on their website. I think I can re-call there being some sort of hedge maze in the park. That's something. And I'm sure there's other random fun things to enjoy as well.
In Conclusion
Valleyfair may not be the greatest amusement park in the world. But it is a really fun amusement park. They have some decent rollercoasters with one of them being pretty damn awesome, they have a fairly good flat ride collection, and the people there are very friendly. There's just this Valleyfair charm that this place has. It's just really good. Definetly give this amusement park a visit. It definetly deserves one.

Enthusiast FAQs.

*Are there kiddy coaster restrictions? - Valleyfair doesn't have a kiddy coaster. However, if you're talking about that psuedo powered coaster, I'm guessing that it does have restrictions considering it replaced an actual kiddy coaster that flat out banned adults. So I'm guessing you can't ride that, but come on. You shouldn't be counting that to begin with. =)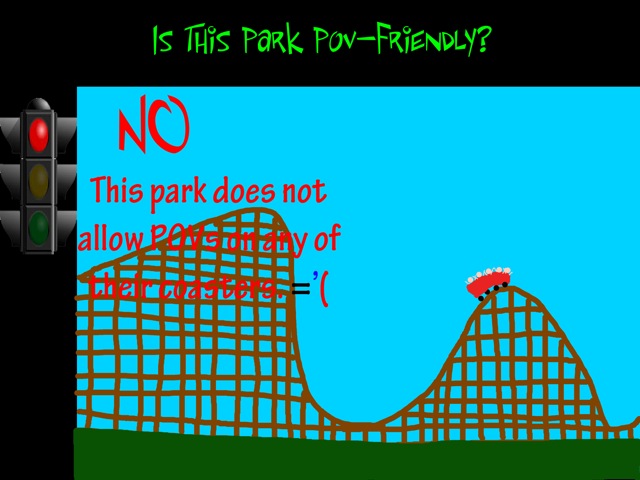 Tips
*Avoid RCT Syndrome and hit the back of the park first.

*Ride Renegade at Night. It's much better then.

*Have Fun!!!!

Location

Shakopee, Minnesota, U.S.A

Theme Park Category:

Amusement Park

Last Day Visited

August 15, 2010

Video

My official Valleyfair Video

Complete Update List

2010

TPR's Middle America Trip

Here's a link to the parks website.

Home