Presidents Day DLR 2009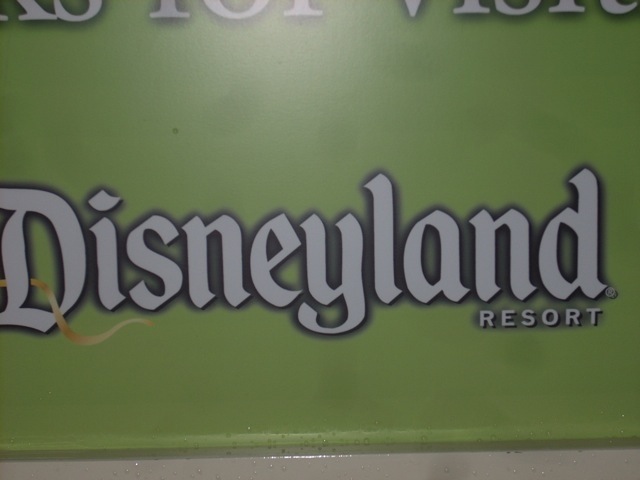 Ok. So I know I've been terrible about update's recently. But after this update, it will all be smooth sailing and frequent updates just the way it was before the Big PC Crash. Anyways, since we finally got a good president, we went to Disneyland for Presidents Day. (Well we went a week early to avoid crowds.)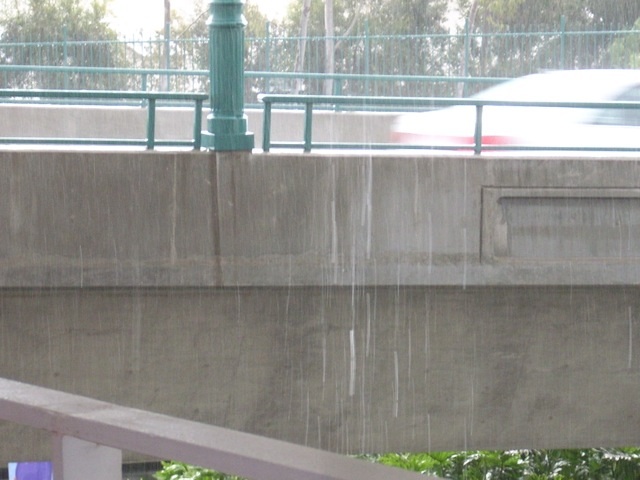 As you can clearly see, it was raining today. So that also drove crowds away.
BRING IT ON MOTHER NATURE!!!!!!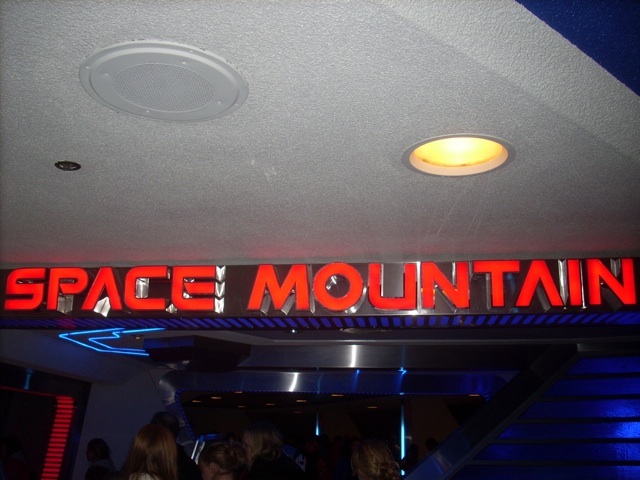 Ok, we rode Space Mtn while it was raining hard outside. I admit it. We're wimps. We couldn't handle something like Matterhorn or Thunder Mtn in the rain.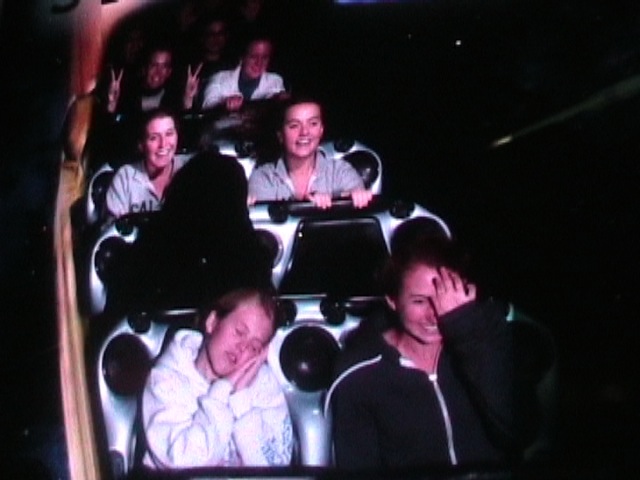 News Flash. Black Blob rides Space Mtn!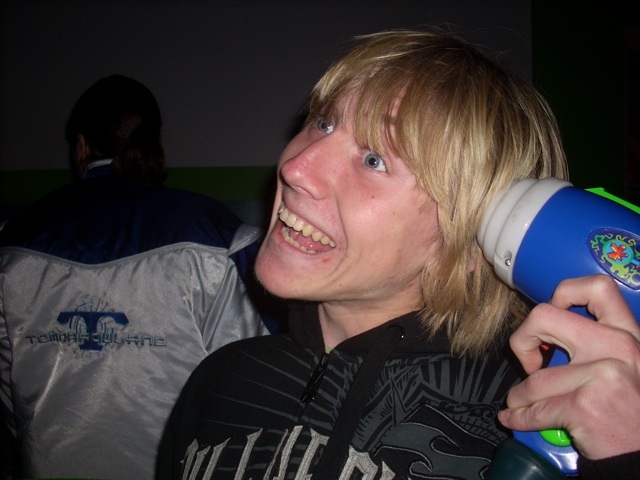 "Nothing can hurt me!"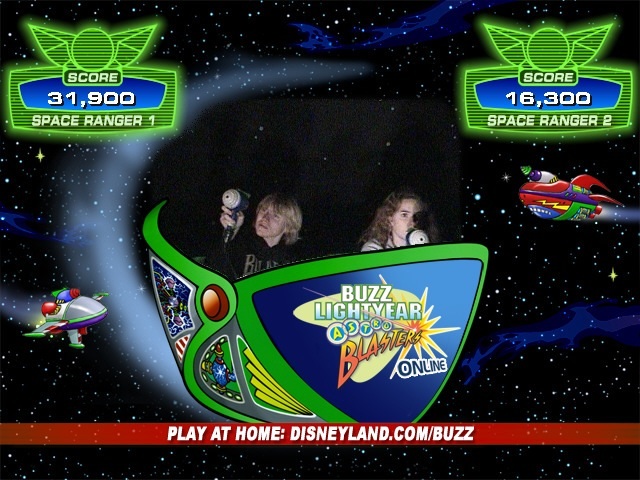 Shooting helps me clear my body of depression.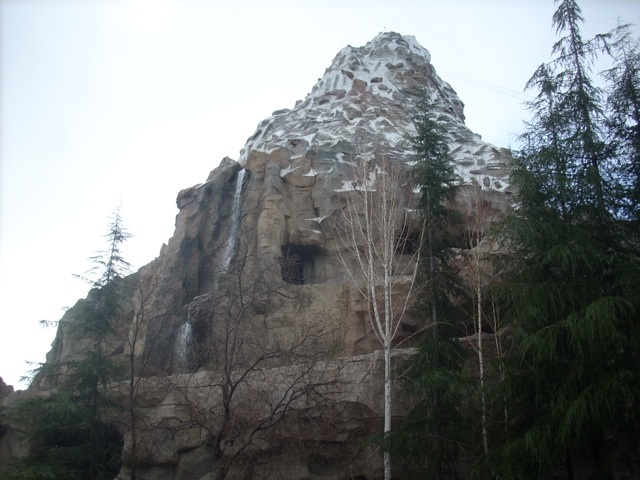 Ok, we can ride Matterhorn now that scary rain has gone away.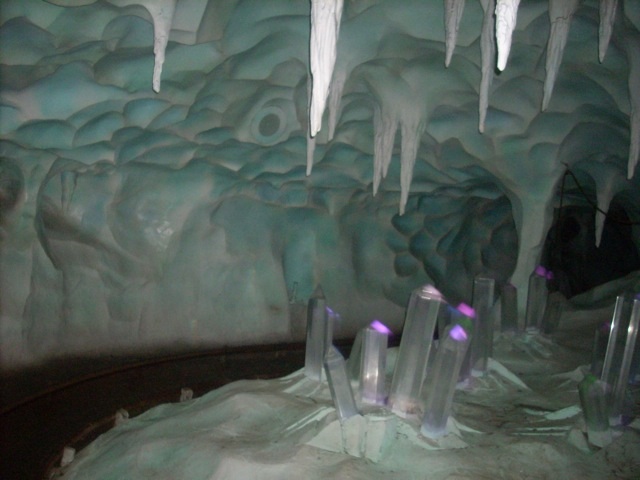 Holy Crap! I'm rich!!!!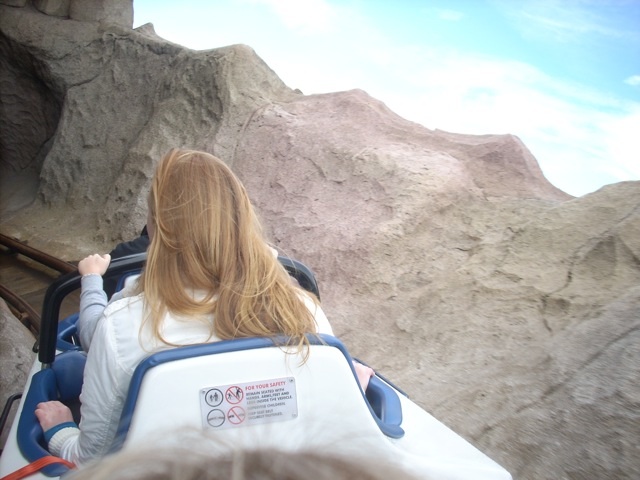 Ok, I may not be rich, but I had a fine ride on the Matterhorn.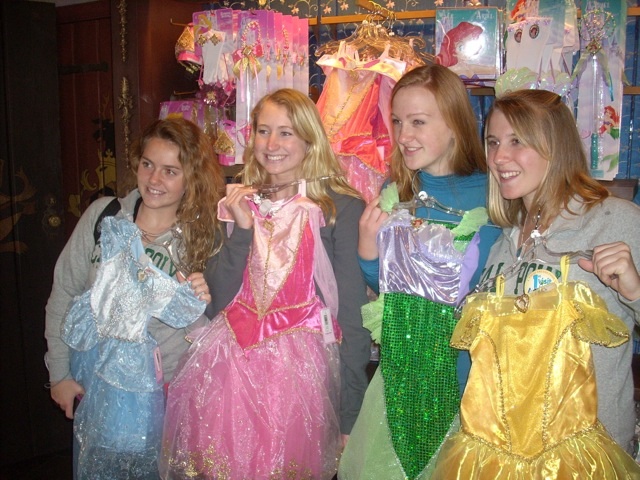 We're seriously going to wear these around the park.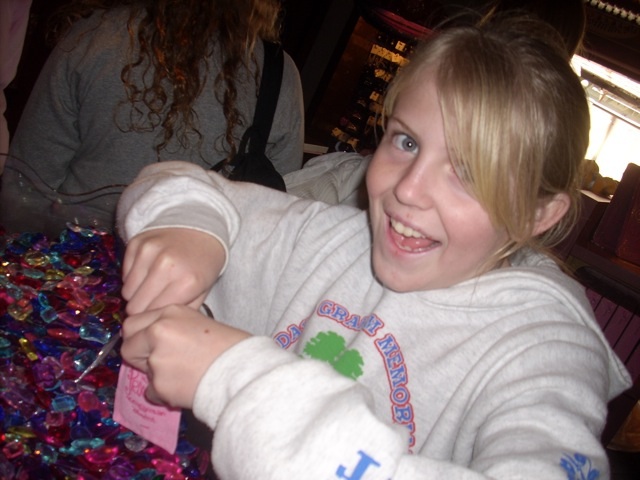 "How many jewels can I buy for $0.25?"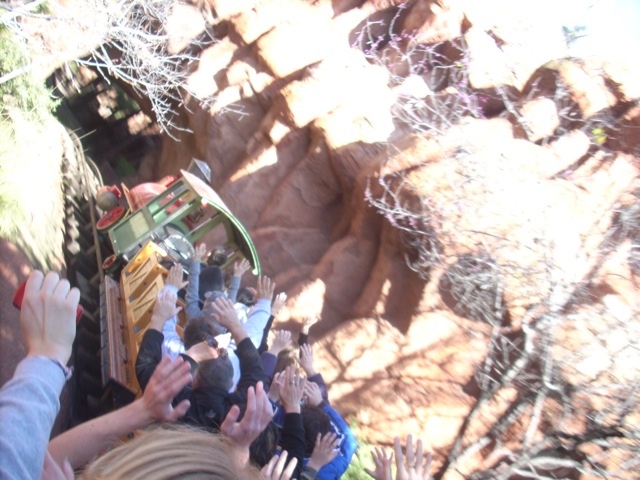 Quick!! Let's get on Thunder Mtn before the next rain showers come!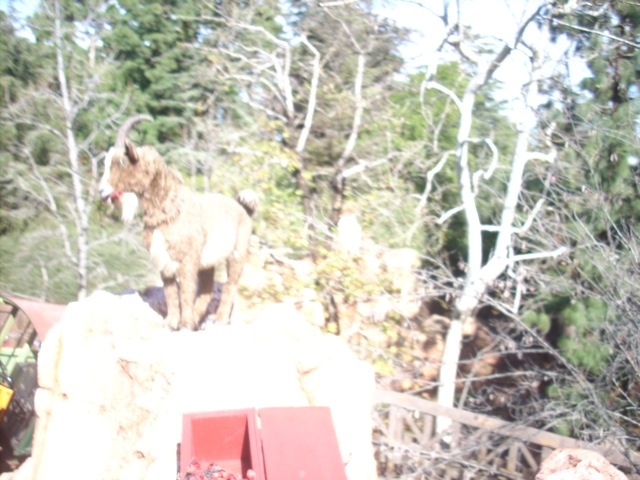 This is the secret to why Disneyland has such good fireworks.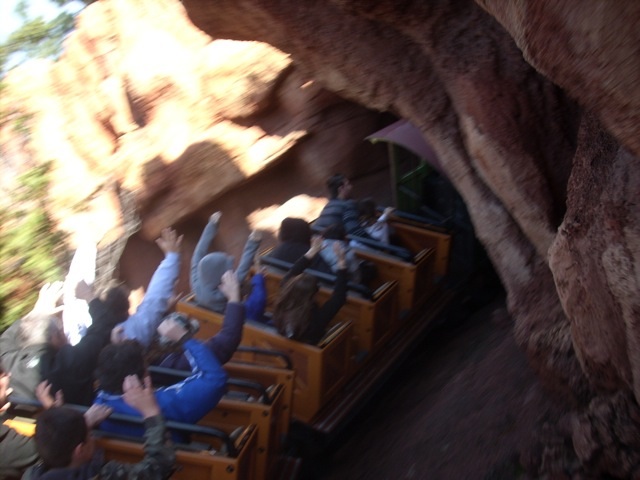 FAKE HELIX OF DEATH!!!!!!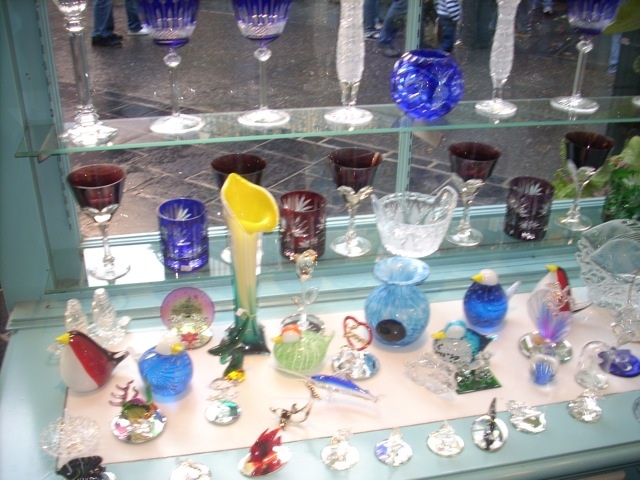 OH CRAP!!! I CAN'T TOUCH A THING IN HERE FOR THE SAKE OF MY WALLET!!!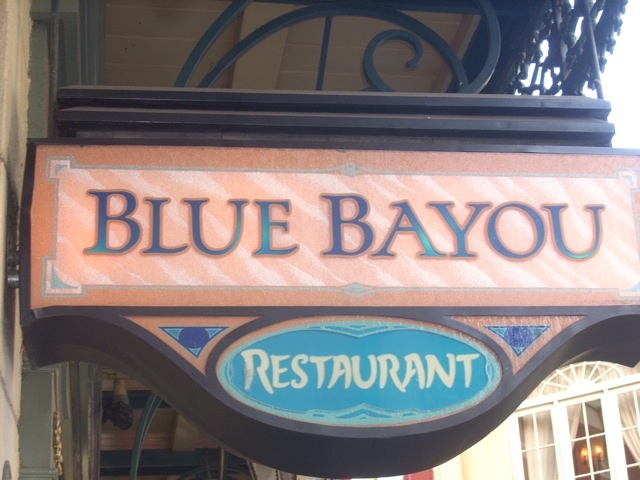 This looks like a very nice restaurant. You'd think they'd never let us eat here.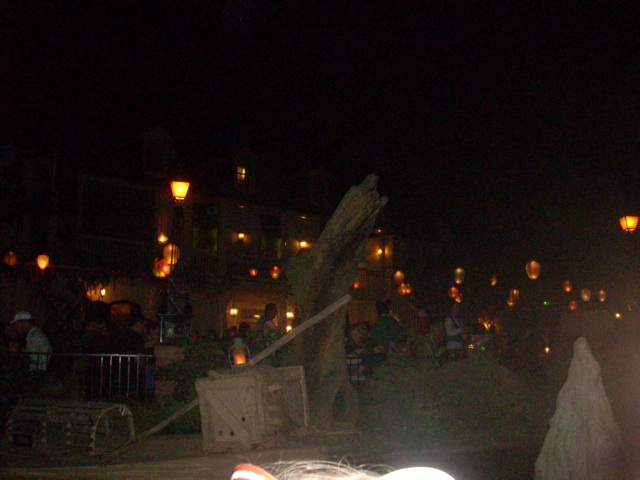 Well think again.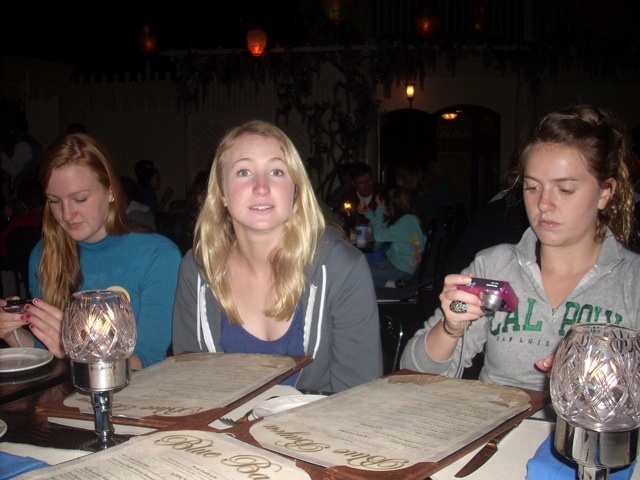 "What? What do you want from me?"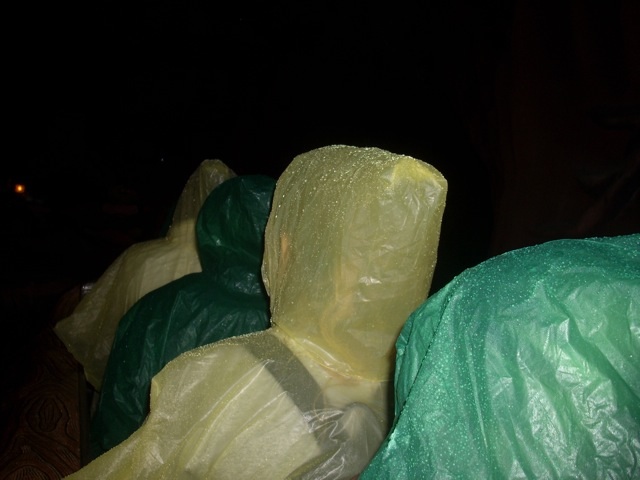 Continuing the tradition of Incrediblecoasters Stupidity, we rode Splash Mtn in the rain.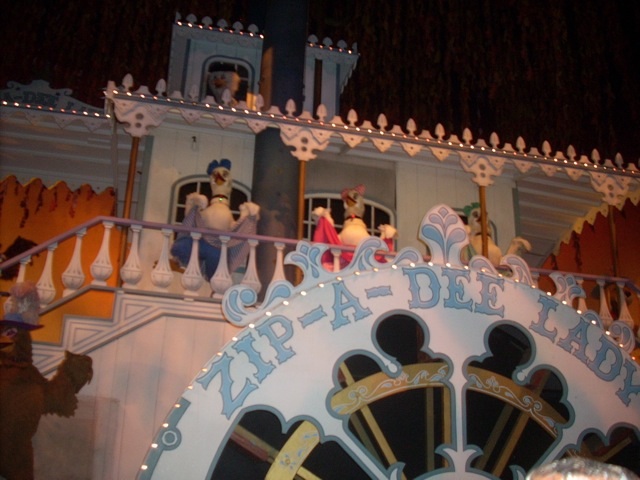 Life as a Disney Animatronic. Dance around and watch idiots ride the water ride in the rain with no paychecks and no breaks.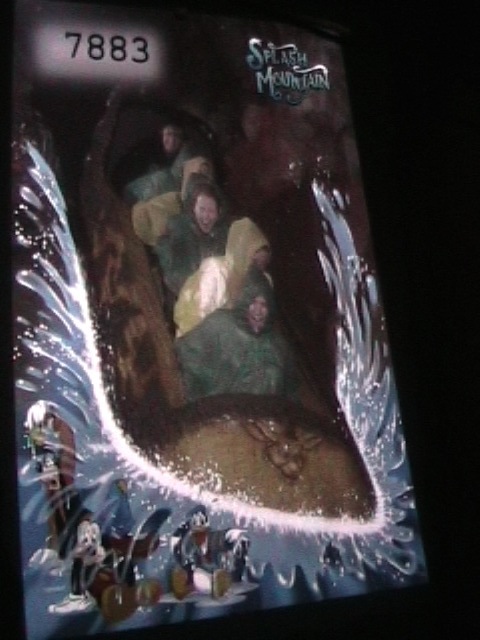 Ponchos? You guys are seriously weak!!!!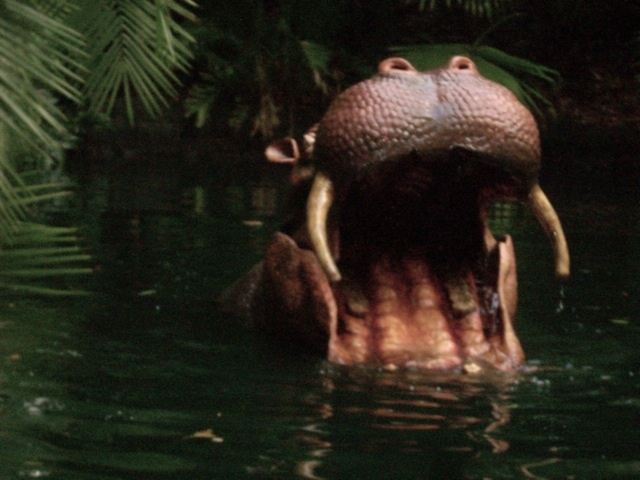 Hey Andrew. There's a pirate ship right behind that bush over there. Why don't you go and check it out?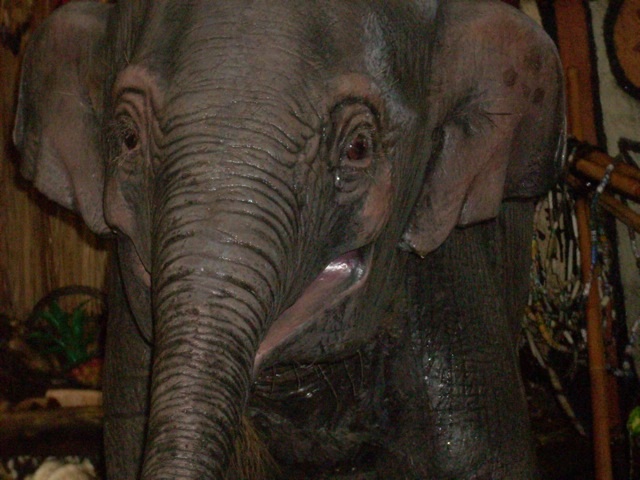 Must squirt random people with water.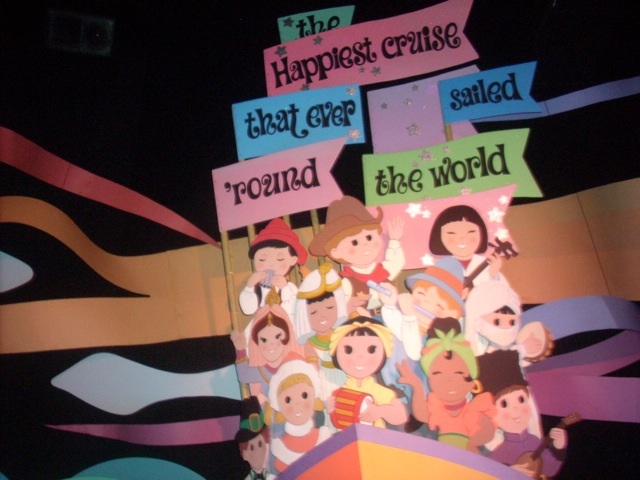 While reading Yahoo News last week, (I had nothing better to do) I read about people freaking out because they changed It's a small World. So we at Incrediblecoasters sacrificed our time and ears to see what the commotion was all about.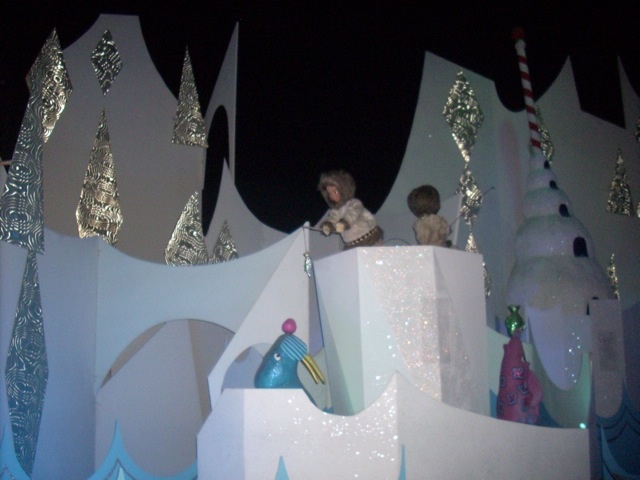 If you look hard enough, you will be able to see Sarah Palin killing a pack of moose. I AM NOT MAKING THIS UP!!!!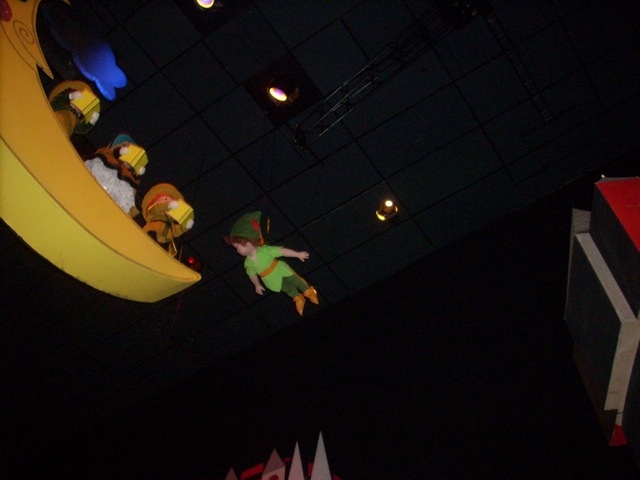 Apparently, They added Disney Characters to the ride and that got some people mad.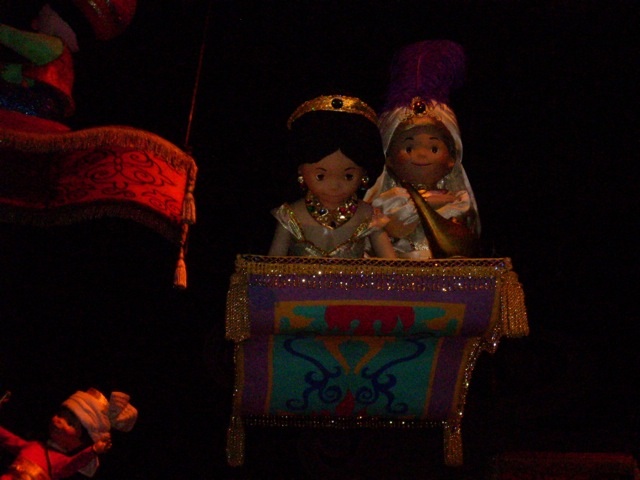 Here you can see Aladdin.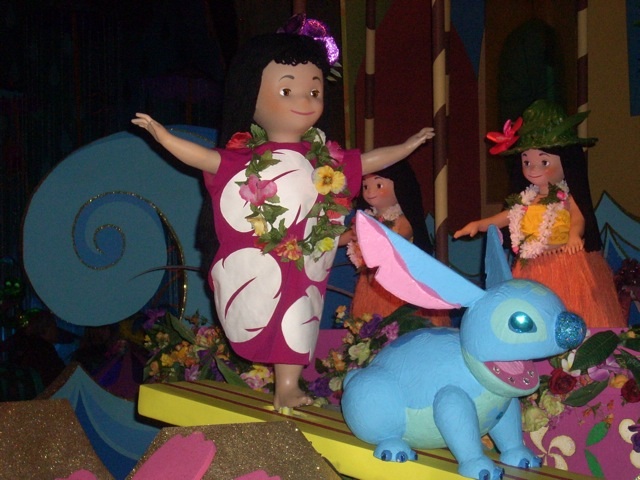 And here are Lilo & Stitch. The ride is the same aside of having some Disney Characters put in. All I have to say to the people against it is "Quit your bitching!"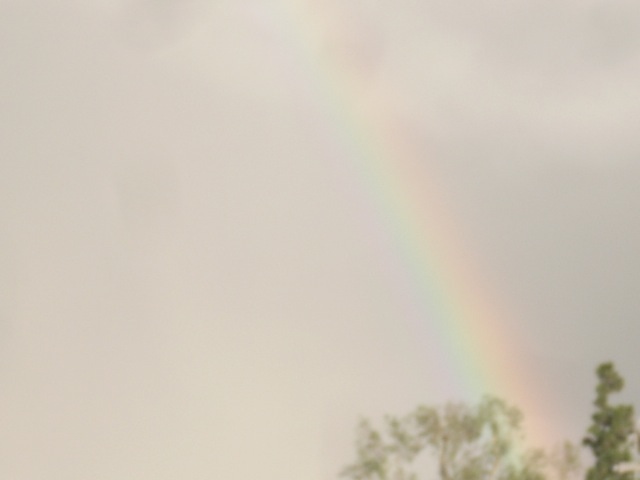 Look at the Pretty Colors!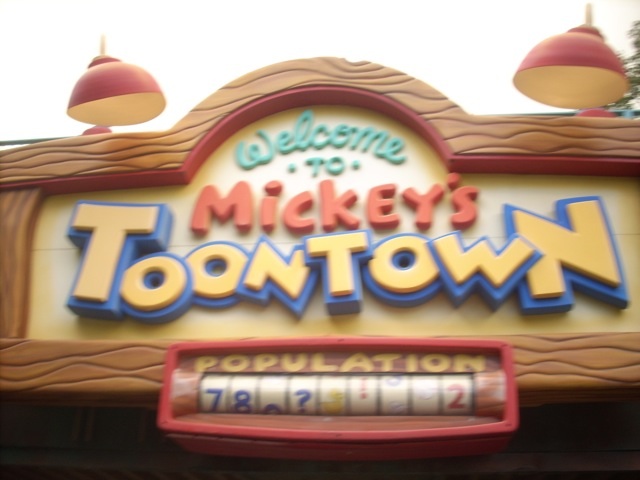 Since it's been like 3 years since I saw Toontown, I thought it was time to check it out again.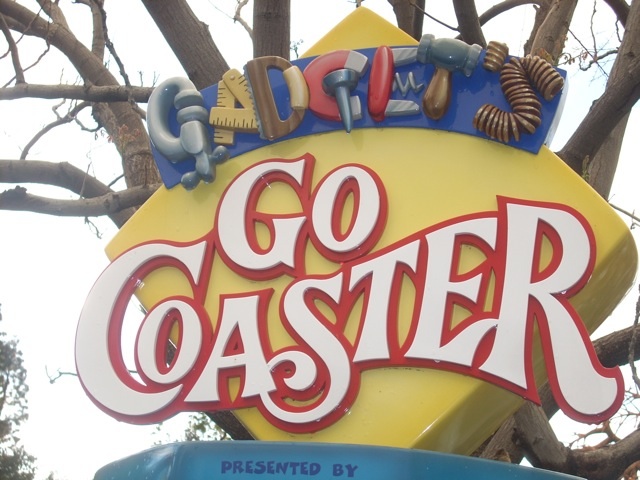 And you can't go to Toontown without going on Gadgets Go Coaster.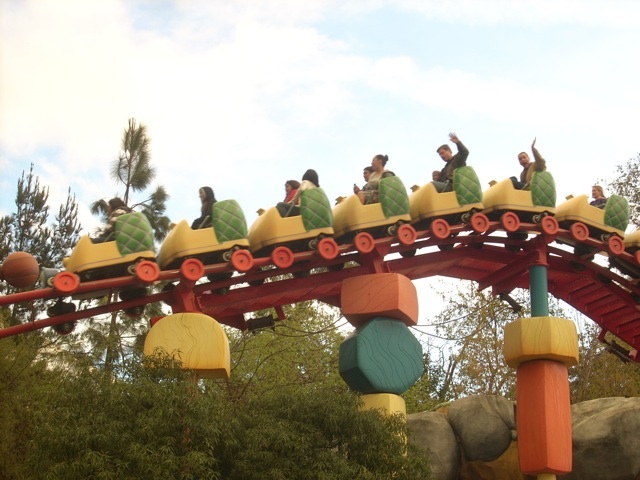 Hey Cody! I rode a Vekoma Rollerskater! Happy?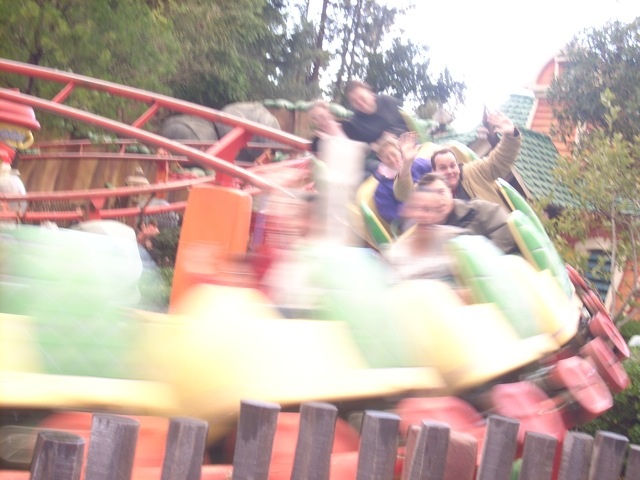 Kiddy coaster blurriness!!!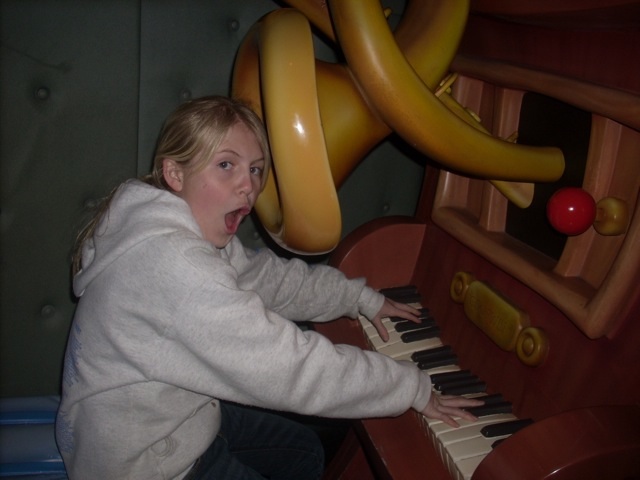 Hi, I am Celeste. I am better than Mozart. Gimme some candy.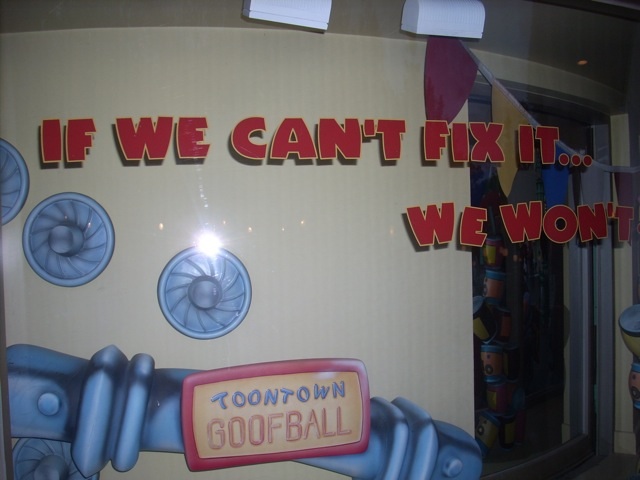 That's really helpful.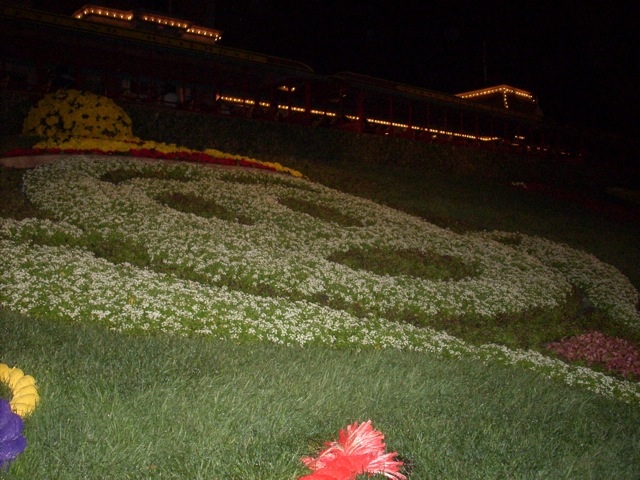 Here is the Disneyland Entrance at night.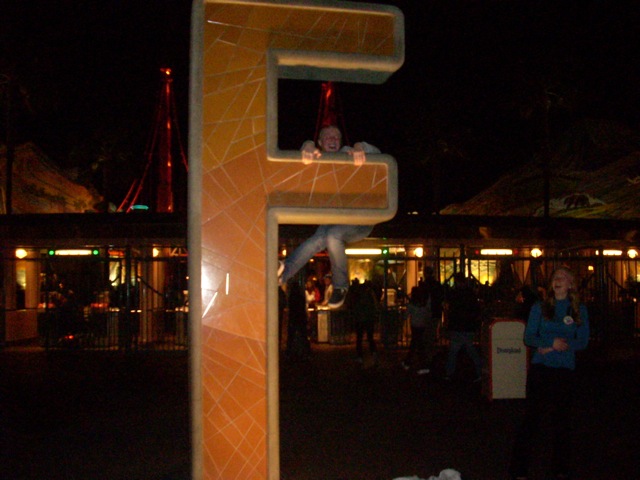 OH CRAP!!! I'M HANGING FROM THE F'ING F!!!!!!!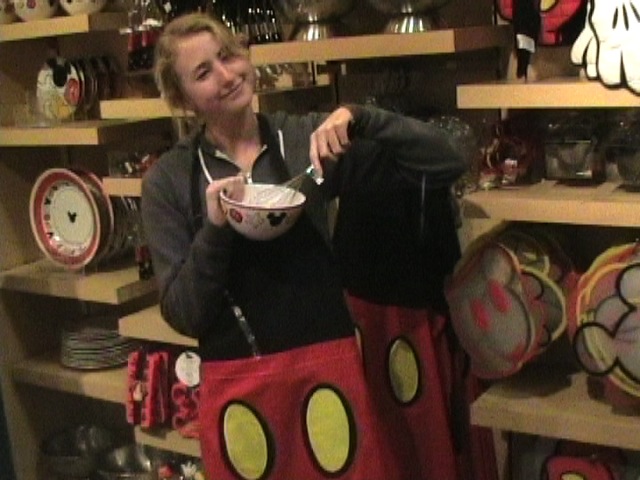 Hi, and Welcome to Cooking with Allie. If you watch my show every Sunday from 9 to 10, I can show you how to make an omelet shaped like Mickey Mouse.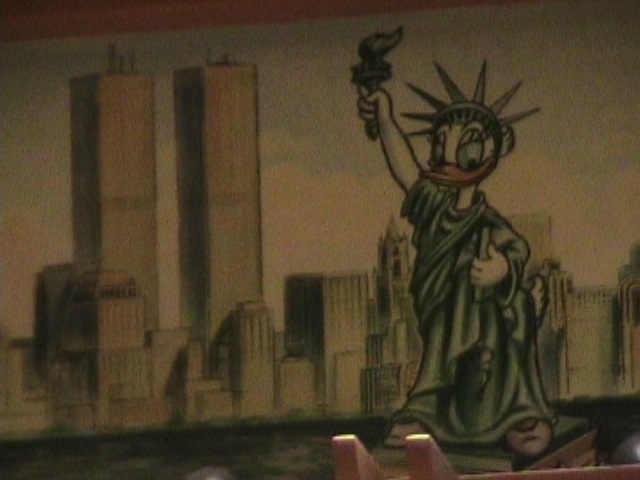 What's wrong with this picture?
Home