Westcoast Bash 2007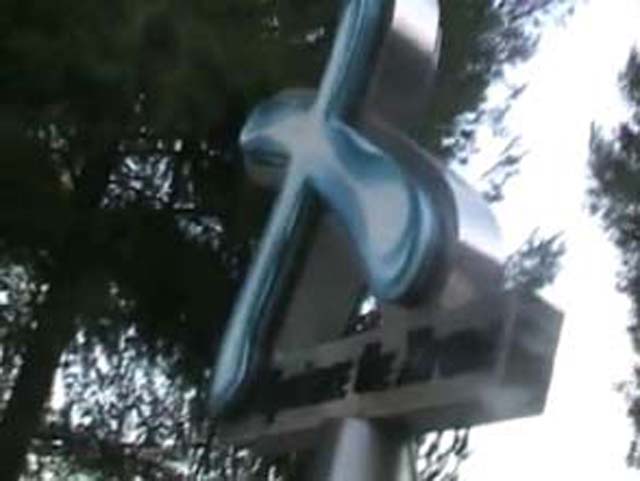 Today is the day of Westcoaster Bash IV. It's where people from Themeparkreview and Rideword go to Magic Mtn 2 hours before the park opens and get ERT on certain rides. This year, we got ERT on X, Viper and Tatsu. Since Cody was here today, We'd have nothing but two hours of X!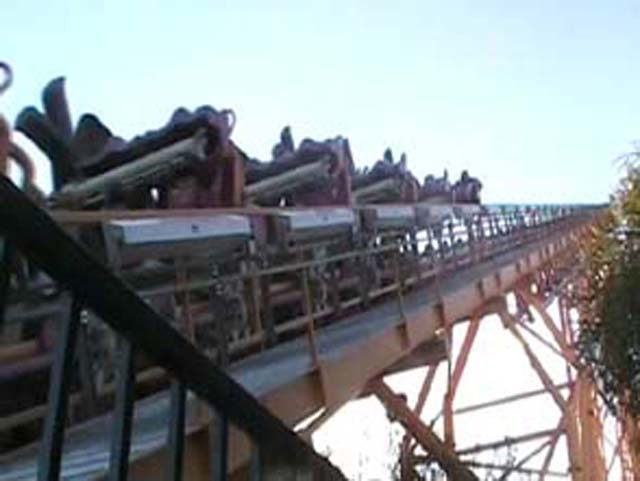 Its the lifthill of doom! It will prevent you from having conversations with your friends before you are plunged into a ride of disorenation, confusion, and drunkeness.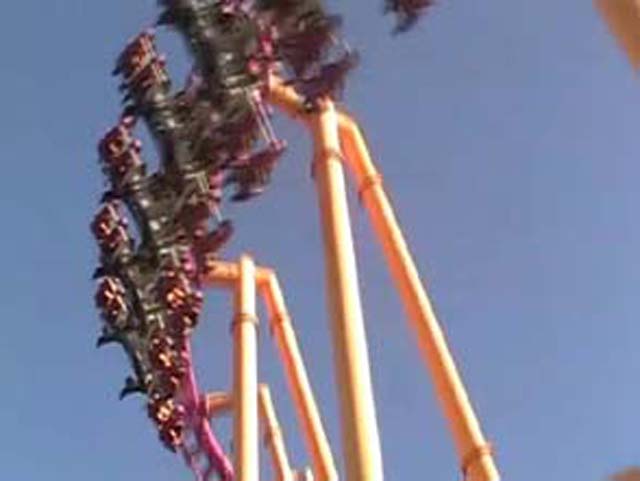 GRRRR! WHY DOESN'T X HAVE AN EGG TURN! ITS JUST ANOTHER LOUSY HORSESHOE!!!! GRRRR!!!!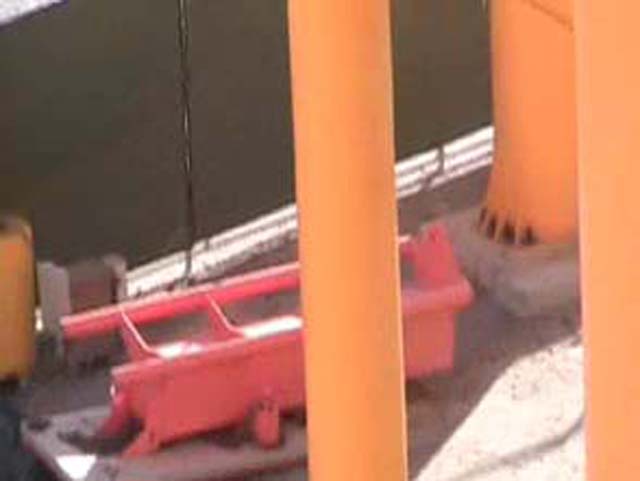 This is a random place to have a piece of random Goliath stright random track randomly sitting.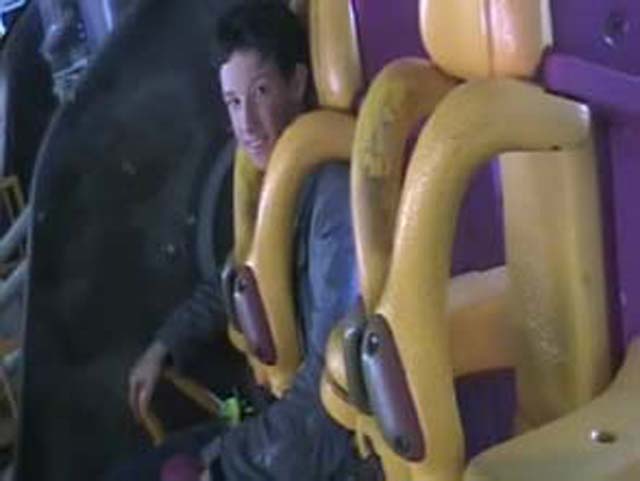 I love my precious X! Ever since Pysclone closed, I thought I would never break from my depression, but thats changed thanks to X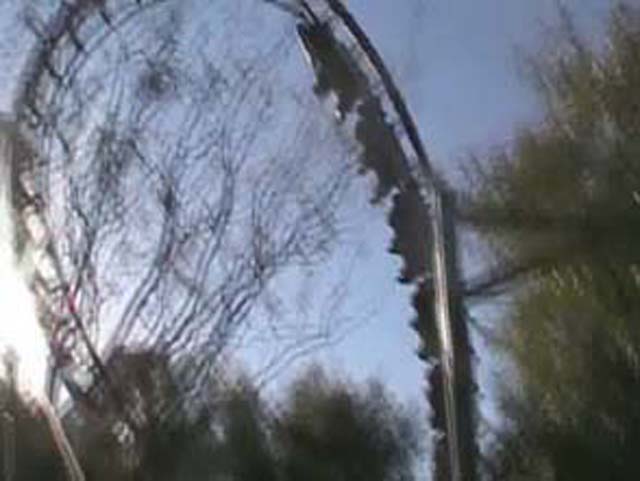 I snuck away from Cody and decided to take a ride on Viper during ERT.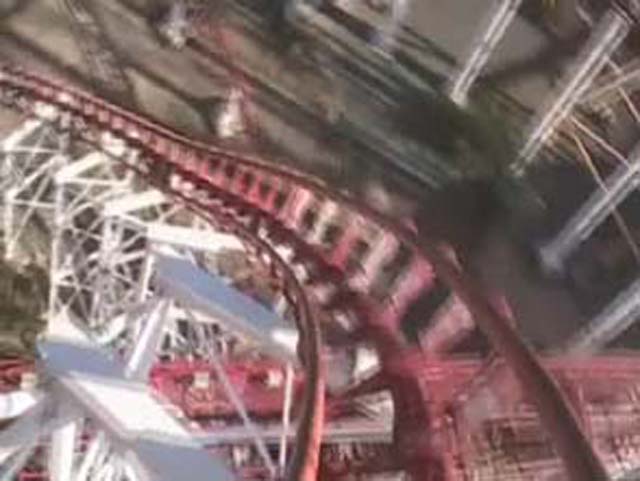 Viper was rough as hell.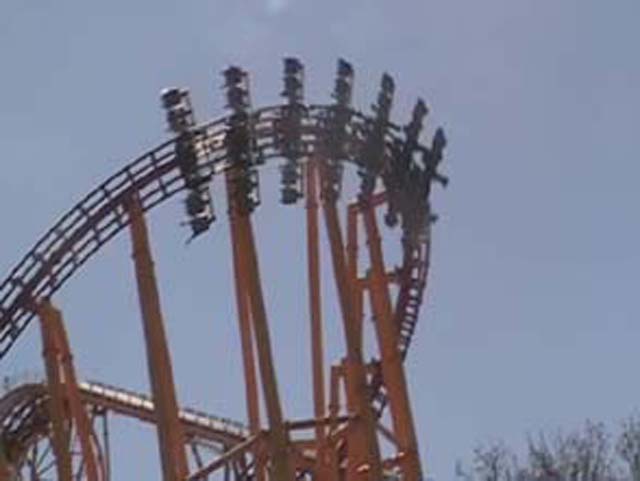 Cody says its OK. He rode with a fan of his SFMM Recreation.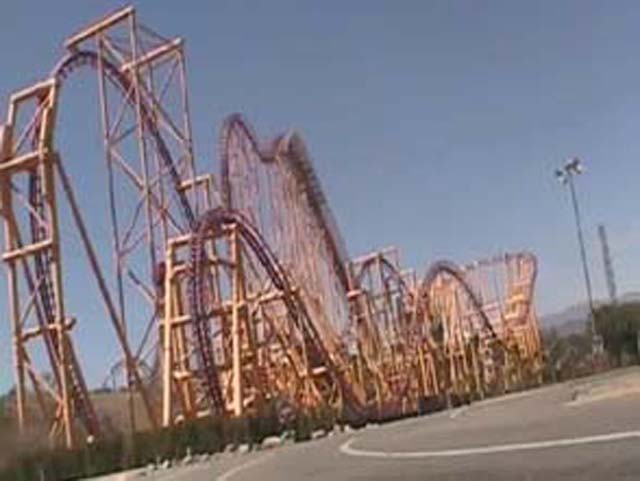 Here is a view of all of X.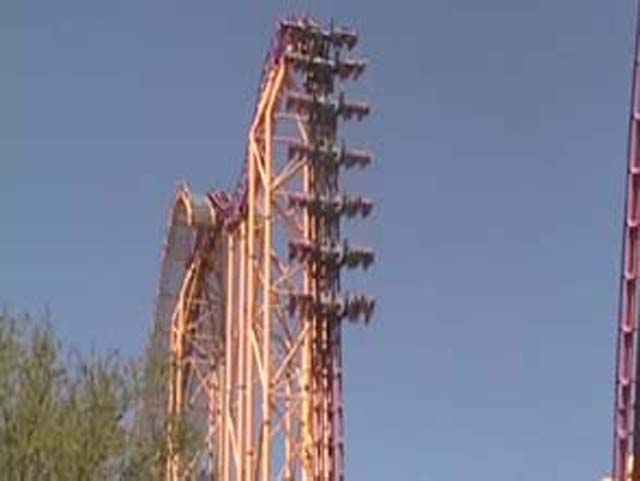 BEST FIRST DROP EVER!!!!!!!!!!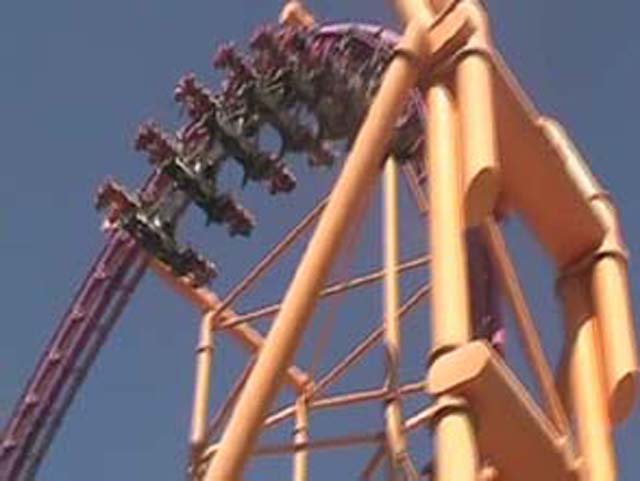 See this Raven Turn? This Raven turn is fun and enjoyable.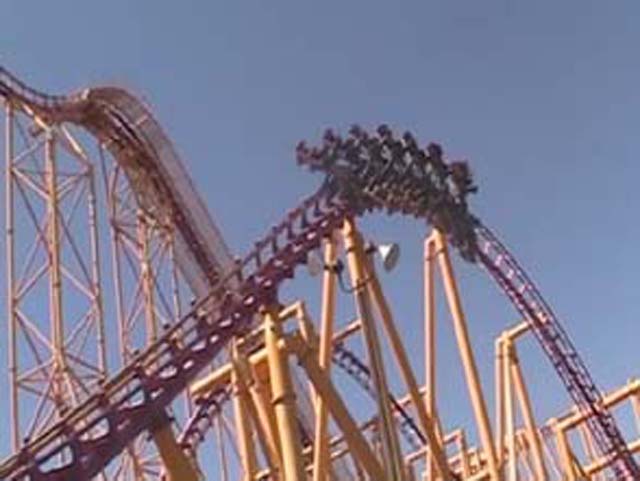 The Half & Half. Half Heaven, Half Hell, Half Fire, Half Ice, Half Stupid, Half Smart. 100 % Weird.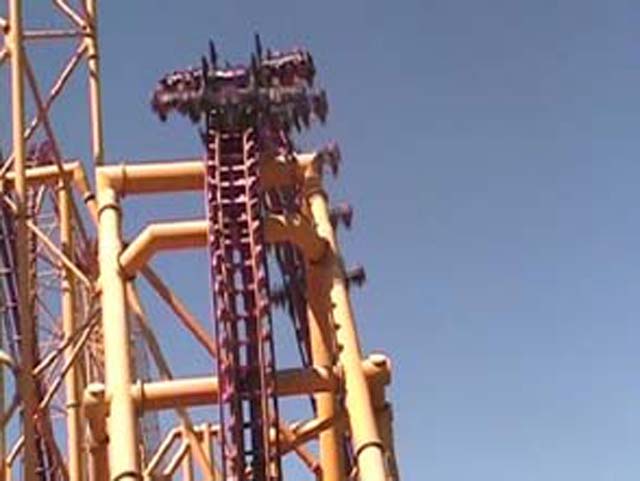 See this Raven Turn? This Raven Turn is small and pink.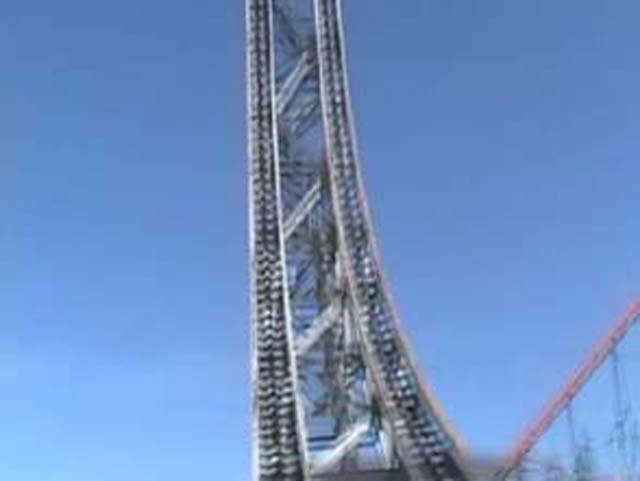 ERT ended and the General Public was let in. So we went up to Samari Summit where no one was and took a quick ride on Superman the Mistake.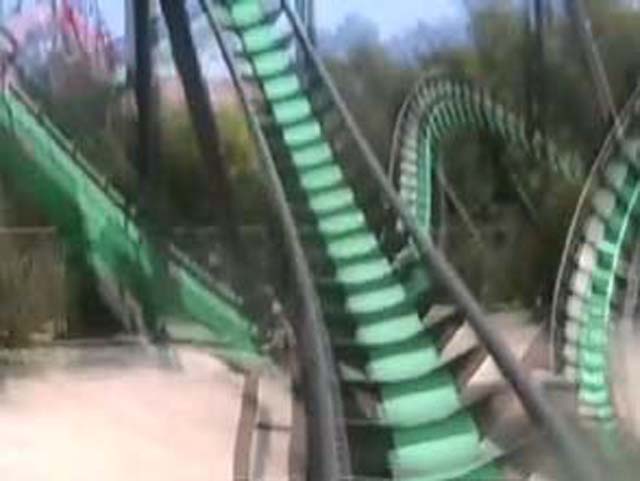 Riddlers was also empty and we got front row!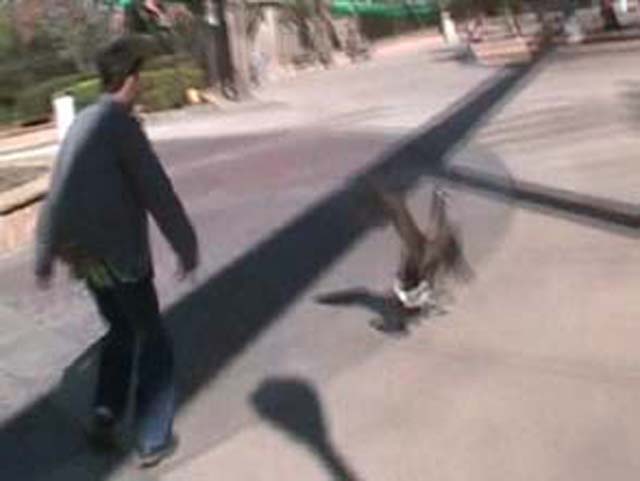 "GO AWAY STUPID GOOSE!!!! THIS IS MY HOME!!!! I COME HERE EVERY F**KING 2 WEEKS!!!! GO BACK TO CANADA!!!!!!"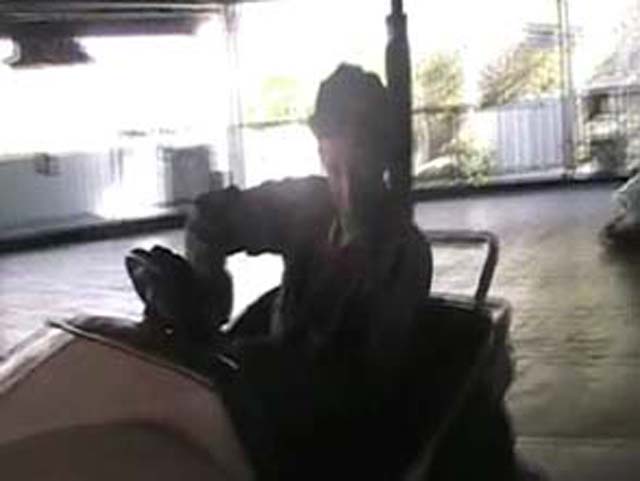 Bumper Cars are not fun when you're the only one riding them!!!!!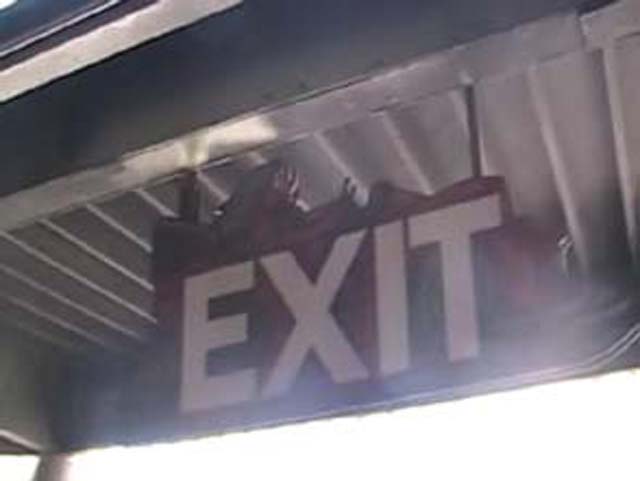 I found a troll!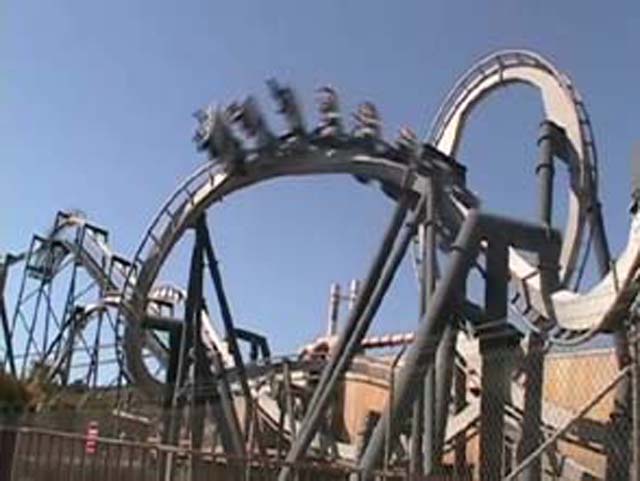 We get to ride Batman! YAY!!!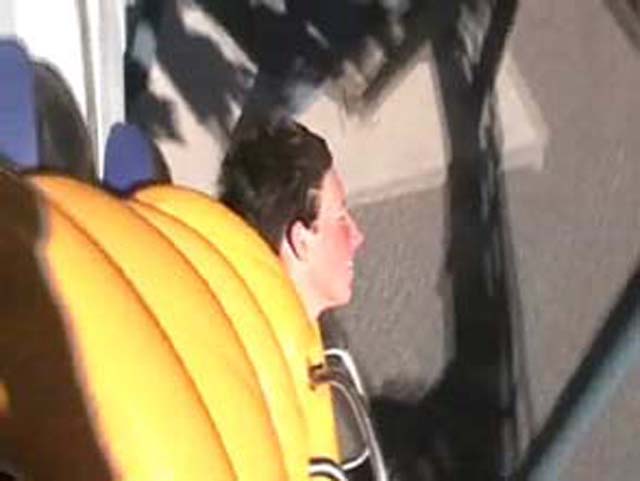 Did I just see Twin Falls?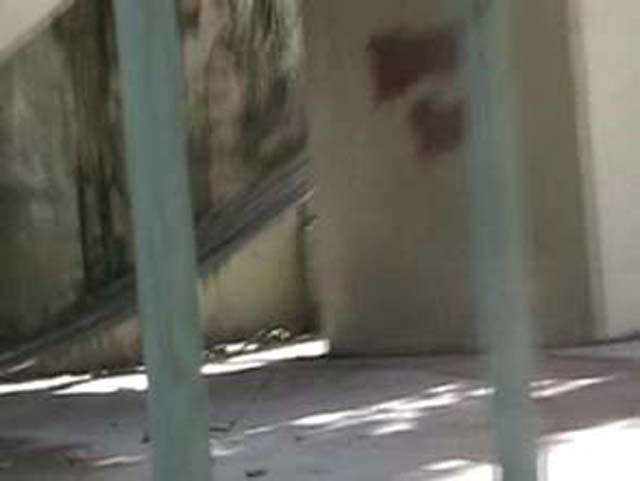 Here are the remains of the old Dragon ride.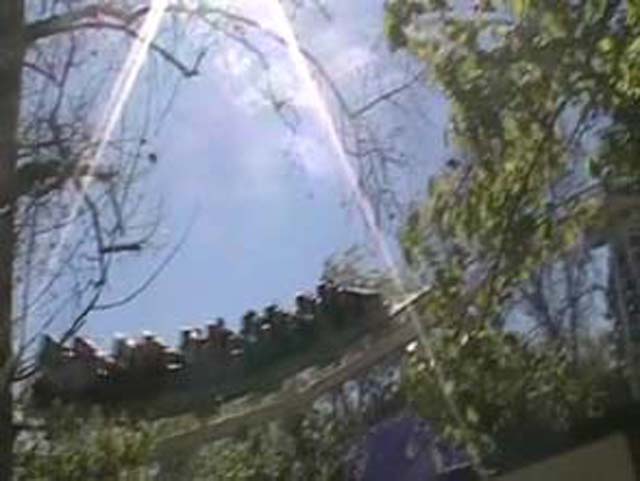 We got on Revolution today.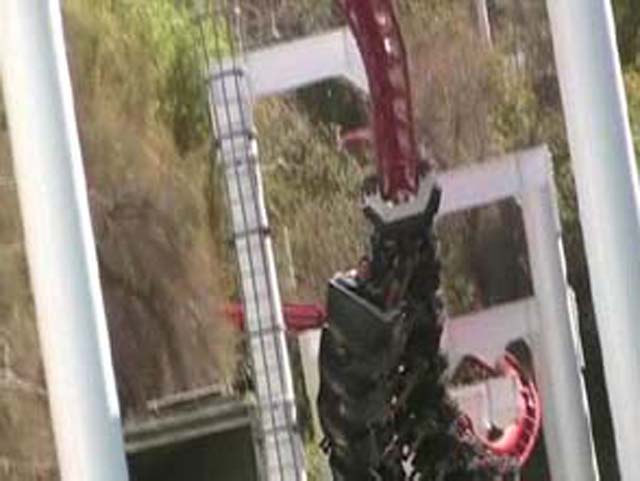 Ninja got a new paint job and looks great!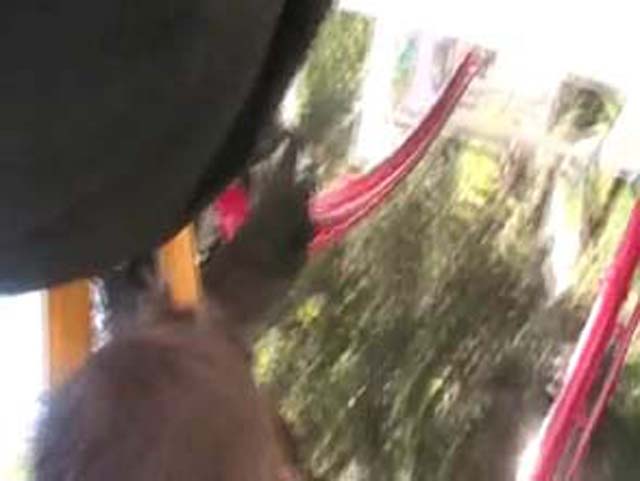 We're on the Fire Truck Red Ninja! And it kicks ass!!! WEEEEEEE!!!!!!!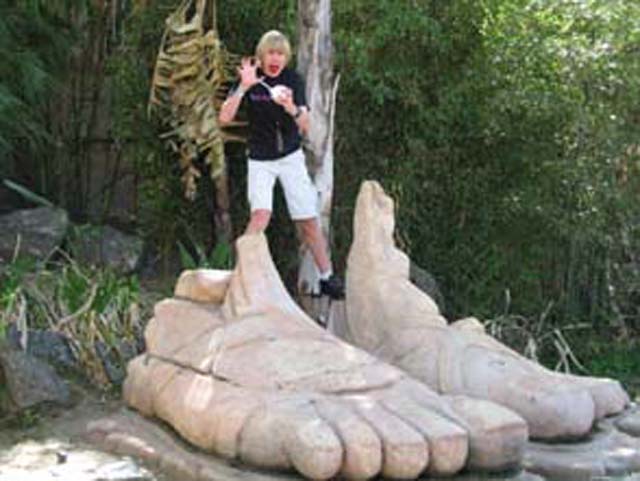 GRR! I'M A MONSTER!!!! NO THATS NOT A CHERRY SNOWCONE, ITS A BLOOD SNOWCONE!!! BURN IN HELL!!!! GRRRR!!
(Photo by Cody.)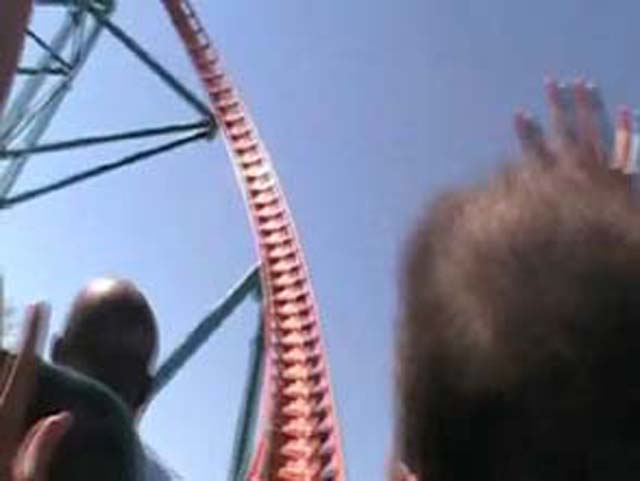 Goliath will make you black out! Positive Gs Rule!!!!!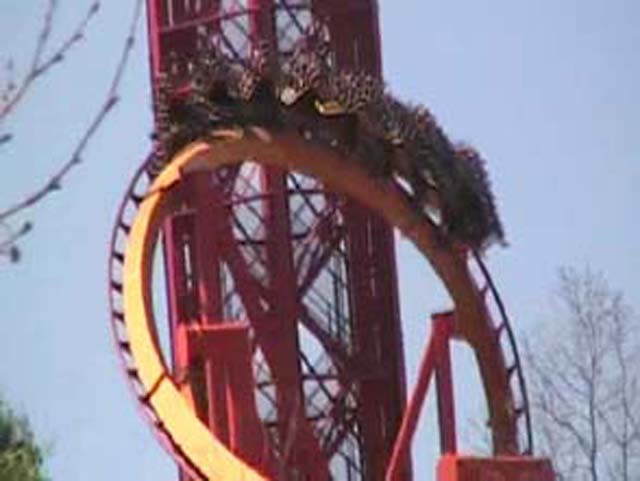 We got to ride Tatsu as well, even though the Fastpass line was 45 min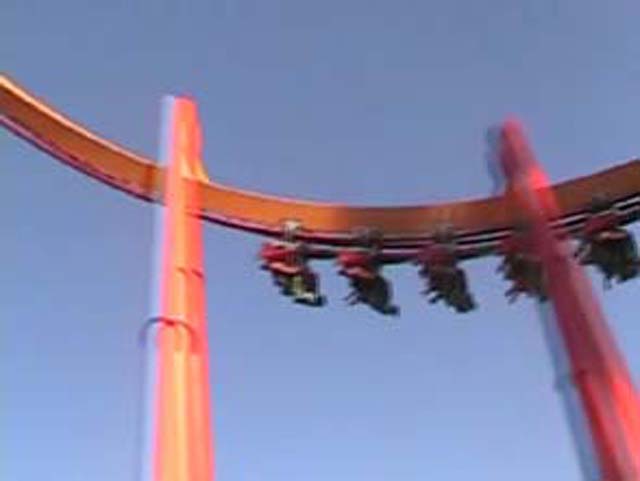 Fly at the Speeed of McDonalds!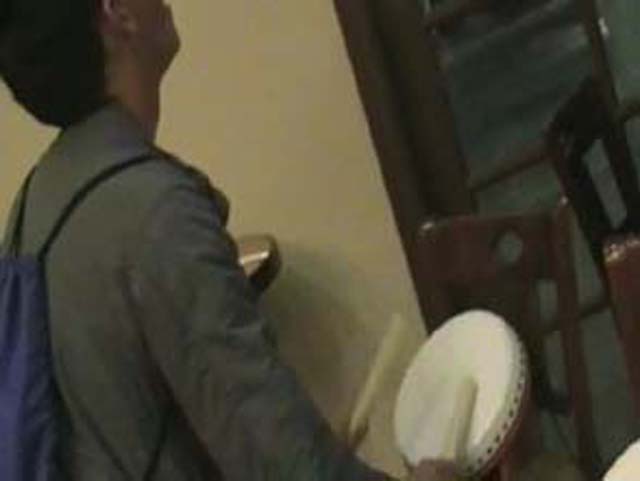 We spent the rest of the day at Robb's Party. Home of the legendary Taiko Drum Game!!!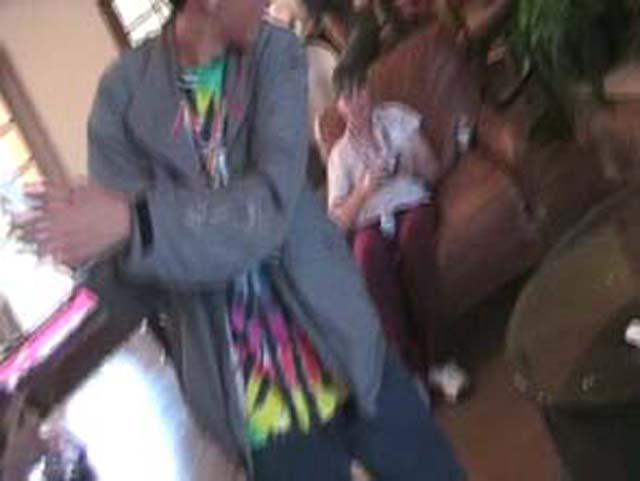 Dude! I never knew how much fun Robb's Wii is!!!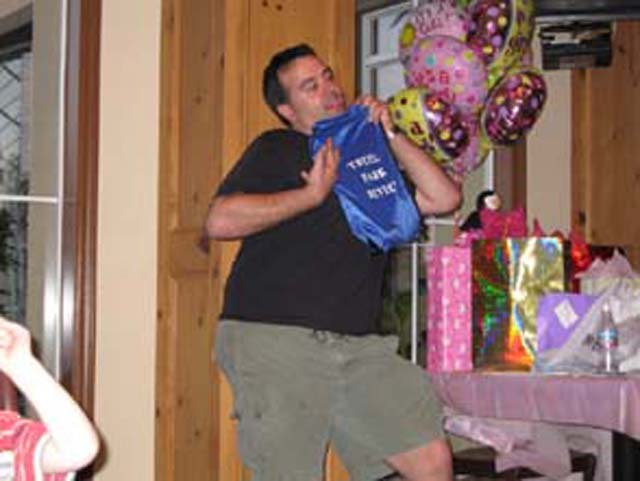 This is Robb displaying the official TPR bags of Crap.
(Photo also by Cody.)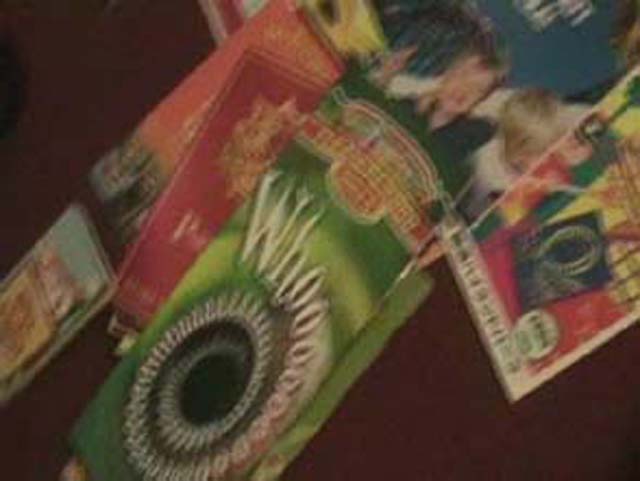 Ladys and Gentlemen, This and more is whats inside a TPR Bag of Crap.
Home