Belmont Park Review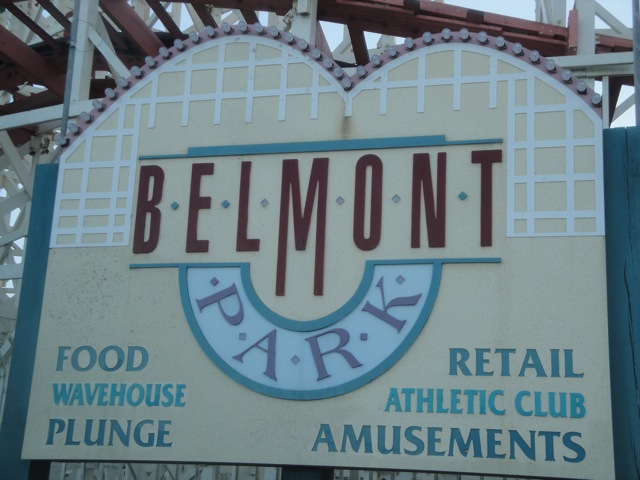 Belmont Park is a very nice small park. Of course, they've got Giant Dipper, which the whole park is built around, but they added a few other rides throughout the year that are fun. And while it doesn't have a beach atmosphere like at the Santa Monica Pier and the Santa Cruz Beach Boardwalk, I still really enjoy the atmosphere that is at Belmont Park. It has the charm of an old park while adding some new and exciting additions to the park. I would totally recommend a visit to Belmont Park as it's a great little amusement park with some good rides. And it's in my opinion, an underrated place to spend some time in San Diego.
Rollercoasters
There is a link to a review of all the Rollercoasters at Belmont Park.
Top Coasters
Giant Dipper Review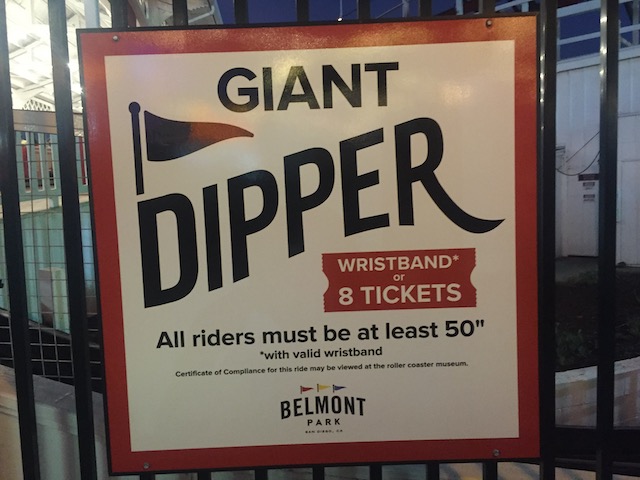 Flat Rides
Here are the reviews of all the Flat Rides at Belmont Park. For the size of Belmont Park, it actually has a pretty good flat ride collection. Now let's start with their best flat ride. Beach Party Blast. This is a KMG Fireball. It's tucked in the back of the park, so not too many people ride it. It runs a pretty good program, so I'd definetly recommend you give it a ride. Next up in their flat ride agenda is Vertical Plunge. This is one of those super frog hoppers. While they are fun rides, this one is pretty weak as the tingly stomach feeling is not nearly as strong as on other ones. And those are all the flat rides that I rode. Back when I last went, they had a Chaos. Now I really like Chaos and dislike how so many parks are taking them out, what they replaced it with is more than OK with me. They replaced it with a clone of Brain Surge. HELL F*CKING YES!!! I don't care about Chaos anymore! They just got a clone of one of the best flat rides ever! Seriously, go check out my Top 10 Flat Rides List. You'll find Brain Surge in the #2 spot. So I'm happy as hell to see a clone of it in Southern California. They also added another really really really cool flat ride. They put in a 2 Person Top Spin like the one they have at the Santa Monica Pier (Except this one has a name and is called Control Freak). I loved it there and I'm sure I'll love it here. However, this one actually seats 4 people, so technically, it's a 4 person Top Spin, but the point is that THESE THINGS KICK ASS!!! Oh, they also have a tilt a whirl, and a carousel.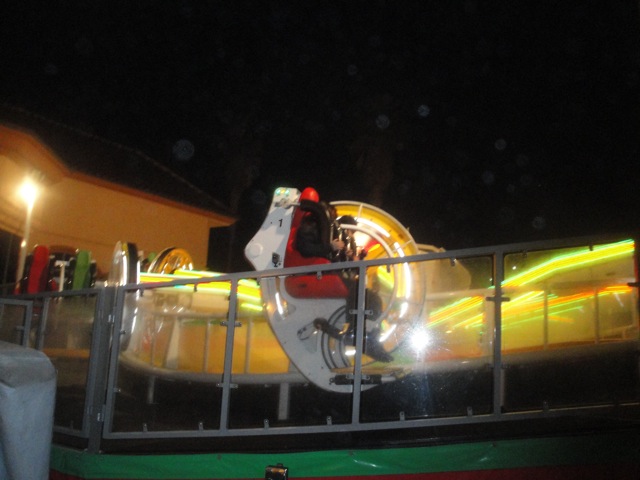 Brain Surge > Chaos.
Water Rides
Belmont Park currently does not have any water rides.
Dining
I never ate at Belmont Park.
Theming and Other Attractions
Here are the reviews of all the other stuff at Belmont Park. For theming, you have the old amusement park atmosphere, which I love and wish most parks still had. As for other attractions, there's not too much else at Belmont. They do have a small little museum about the Giant Dipper and how it was saved from the wrecking ball. Though I didn't do either of these, they've got an arcade, and a swimming pool, so those are some cool things to have. And just outside the park, there's a Surf House, as well as the Beach.
In Conclusion
While it's nothing to fly out to California for, Belmont Park is small and fun little park to visit. You can kill a good hour or two just hanging out at Belmont Park and riding their rides. And I am very grateful for the people who saved Belmont Park from the wrecking ball, as it is a nice little park with a good wooden coaster. I'll probably be stopping by during my next visit to San Diego. =)

Enthusiast FAQs.

*Are there kiddy coaster restrictions? - Belmont Park doesn't have a kiddy coaster.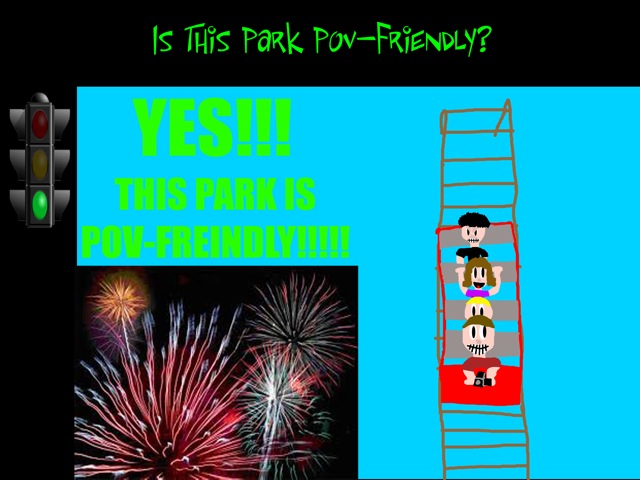 Tips
*Get a wristband if you plan on riding everything.
*Ride the Giant Dipper at least once since that's what the whole park is based around.

*Have Fun!!!

Theme Park Category:

Small Park

Location

San Diego, California, USA

Last Day Visited

October 2, 2021

Complete Update List

2021

Fall 2021 Photos

2012

Legoland CA 2012

San Diego 2012

2007

A Random Trip to San Diego

Here's a link to the parks website.

Home