Buffalo Bills Review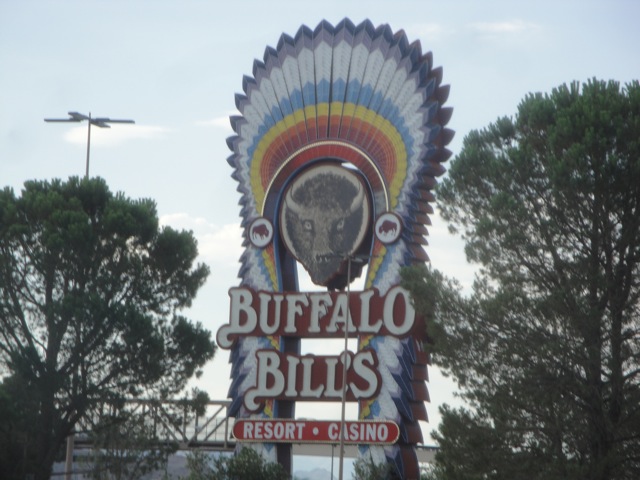 Buffalo Bills is one of those places that most people don't think about since it tends to get overshadowed by all the casinos in Las Vegas just 45 minutes away. But honestly, I have to say, I was actually impressed with this place. Yes, they do have gambling and all of the other stuff like a hotel pool and resteraunts to keep it as a hotel and casino. But this place actually does have rides. And not just a roller coaster, and maybe a simulator. They really do have some rides over here. Not to mention that the roller coaster they do have, Desperado, is really freaking awesome. So yeah, I just treat it as a stop for Desperado, but out of all the Nevada Casinos, this one seems like the best with the most stuff to do.
Rollercoasters
There is a link to a review of all the Rollercoasters at Buffalo Bills.
Top Coasters
Desperado Review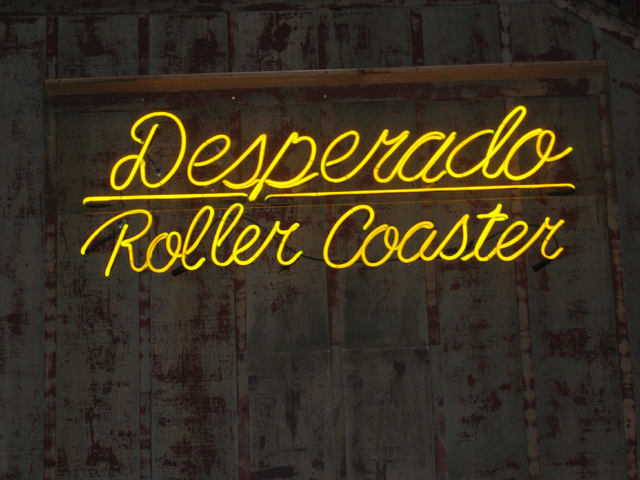 Water Rides
I didn't ride the water ride at Buffalo Bills. But from what I heard, not only do they have a log flume, but it also doubles as a shooting dark ride. I must say. That is indeed impressive. =)
Dining
I ate at the McDonalds and the Panda Express at Buffalo Bills. And yeah. Its just your standard fast food. Nothing special about the McDonalds or Panda Express here (Mmm. Love Panda Express). Now I do know that they have much better resteraunts that you can save your money for. I just don't want to check their website to see what resterunts they have if you want a real meal here and not just quick fast food.
Theming and Other Attractions.
Here are the reviews of all the theming and other attractions at Buffalo Bills. Well for theming, there's none because they're a hotel and casino. Not a theme park. Their pool is shaped like a buffalo. Thats about as far as they'll go for theming. As for other attractions, they have plenty of other things. They have a spa for relaxing, golf to play (because people apparently like this game for some reason), and of course, GAMBLING!!!! Just keep that in mind when you suddenly ask yourself "Why am I suddenly broke?"
In Conclusion
Buffalo Bills is a nice place to go if you want to go to a Hotel & Casino without having to deal with the insanity of Las Vegas, but still be close enough if you want to head on over to see Penn & Teller or something like that. Out of all the Roller Coaster Casinos, this one is probably my favorite not only because they're one of the ones that actually have a good roller coaster, but it just seems like a cool place. If you're into that kind of stuff, I'd give it a visit, or if you're just a roller coaster enthusiast, at least go and ride Desperado as it really is a good ride.

Tips

*Desperado is awesome. Don't miss this ride.

*Don't blow all your money gambling.

*Have Fun!!!

Theme Park Category:

Casino

Location

Primm, Nevada, USA

Last Day Visited

May 28, 2015
Complete Update List
2015
Utah/Colorado Road Trip
2014
Lagoon/Vegas Road Trip
2013
Texas/Rocky Mtn Road Trip
2004
Las Vegas General Park Photos
Here's a link to the hotels website.
Home